Emma Hoareau
July 27, 2012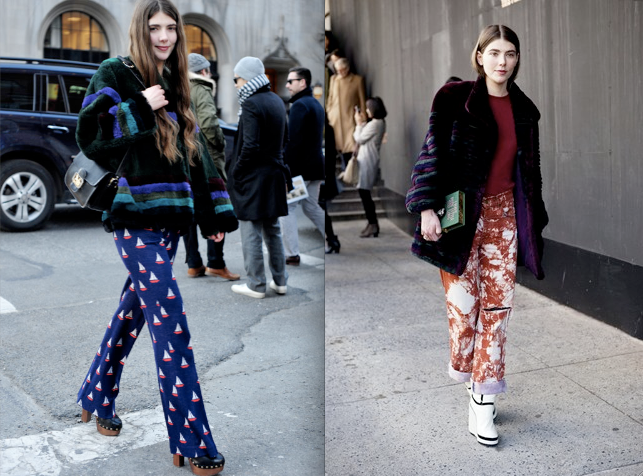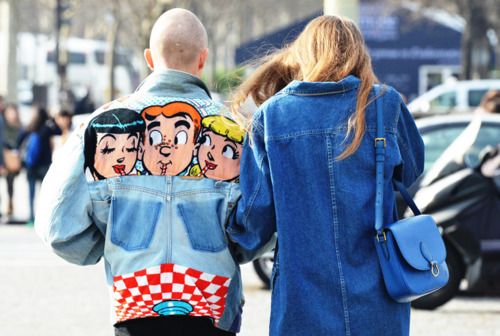 How would you describe your personal style?
Ursina Gysi: I grew up in the Swiss mountains, so I guess that had a big influence on me. Now from travelling and living in Paris, I've lost my naivety and I am quite vain.
How big is your wardrobe?
It's a huge mess.
What do you think the key to dressing well is?
Be true to yourself, go hard in the paint and underline your beauty.
What is your absolute favourite piece of clothing?
If I find a thing that I love I live in it until it dies and then find the next thing. It changes all the time.
You make your own clothes as well. When did you start doing that?
I have been sewing clothes since high school, but full collections I started to make to create images, to design the kind of visual I wanted to see.
Do you have any plans to sell them?
No.
What do you spend most of your money on apart from clothes?
Travelling and Cosmopolitans.
What are do you currently have on your wish list?
My own studio to work in.
If you could be any fictional character (from a movie, book or comic) who would you be?
The girl getting married in the clip 'November Rain' by Guns N' Roses.
Whose personal style do you admire most?
From 70s girls Shelley Duval and Lauren Hutton to 90s girl Hope Sandoval, to the new Balenciaga generation.
Do you have a weakness for one thing in particular? Be it shoes, or earrings etc.
When I grew up we wore one, maybe two pairs of Airwalks all year long. Now I have extended quite a bit.
Are you a calm shopper or do you make spur of the moment decisions?
I like to search and find special things, so I guess that makes me a calm one.
Who was the most exciting person you have met on a shoot?
My boyfriend Dominic.