Emma Hoareau
October 16, 2012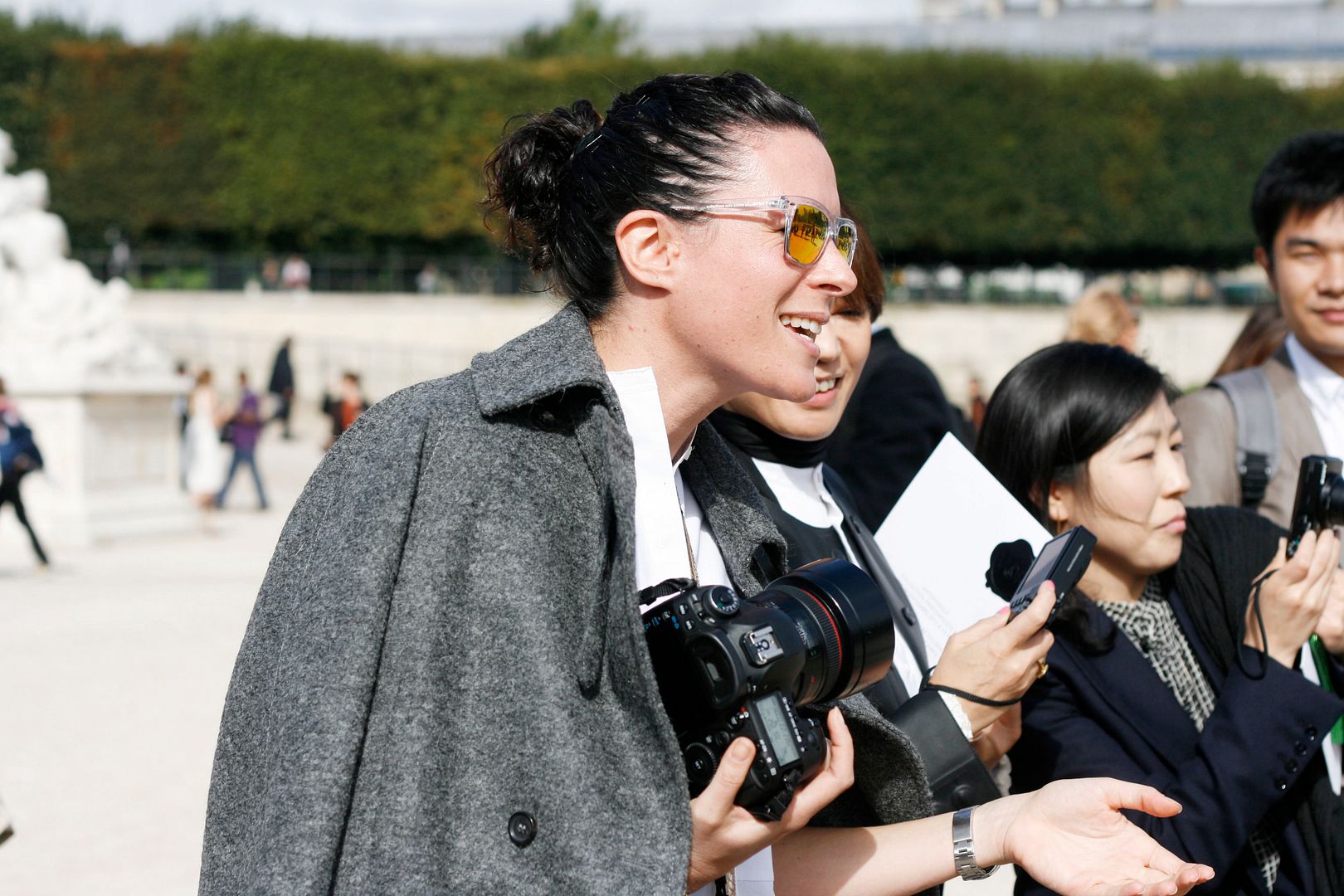 My shots of Garance Dor
é
and crew outside the Viktor & Rolf show in the Tuileries in Paris.
I'm a big fan of Garance (especially since that's my middle name!) and the Pardon My French
Paris Diary
, and suddenly there I was in the background, having just taken the above photo
of Garance. I was childishly excited- I mean I'm just blurred in the background- but the fact I
was there somehow made me happy. Silly? Of course.