Emma Hoareau
November 15, 2012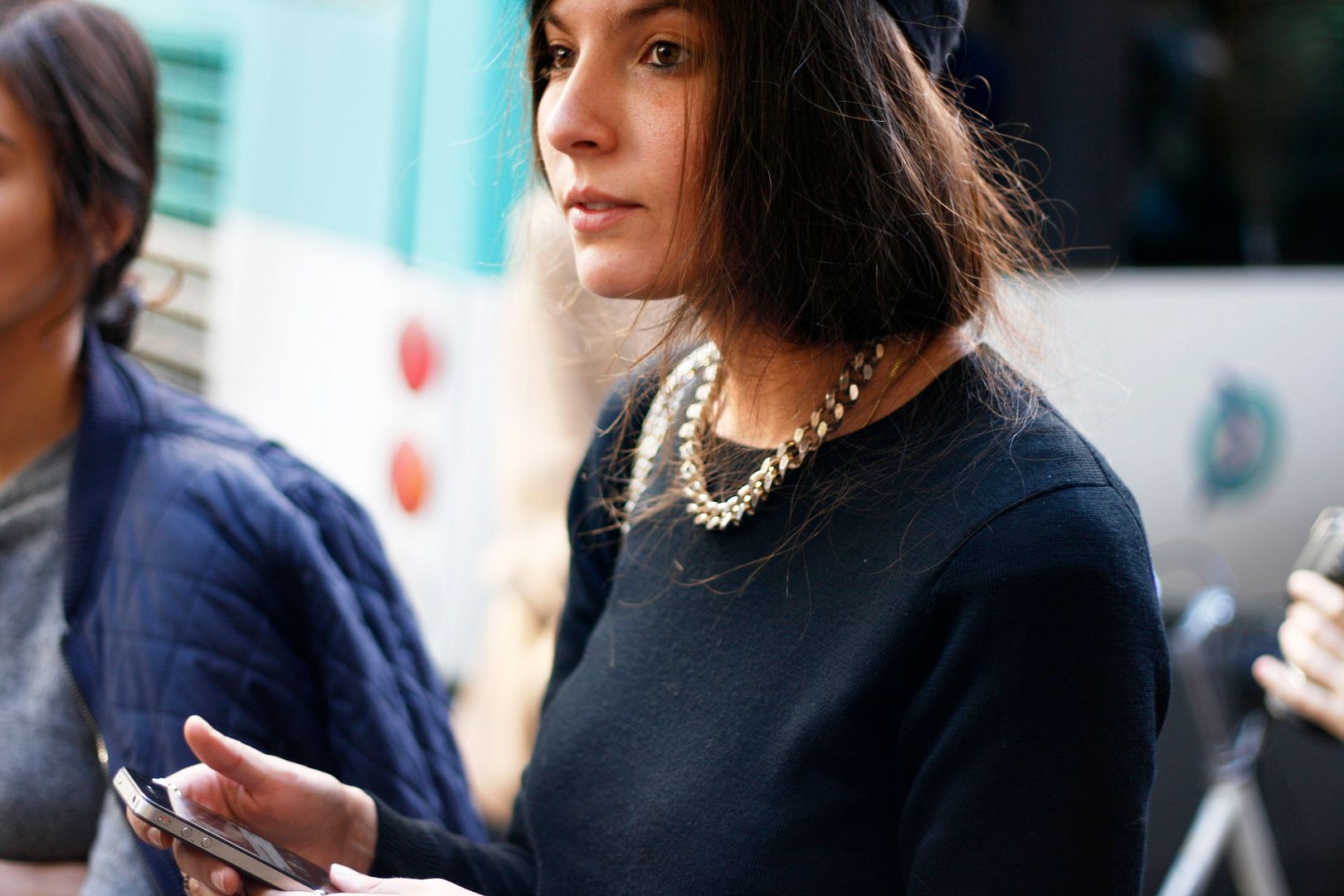 The H&M with MMM collaboration starts today. I think last week I decided I would get up
very early to miss the rush. It's now 11:18 and I still haven't left the house. I think the thought
of being somewhere extremely busy with fashion-crazy shoppers put me off. I'd rather go
tomorrow and see what's left in a calmer manner. Anyway, since it's a Maison Martin Margiela
day I thought I'd post these photos I took of a girl outside the SS13 show in Paris.
The cap, the hair tucked into her jumper, the simple black sweater with black tailored trousers
and a big neckalce. This girl was a dream. Such a simple look, with no 'stand out' piece but I
couldn't stop trying to figure out what made it look so good. Maybe it's a French nonchalance
and coolness?
Also, I recognise her from somewhere- can anyone help me out?