Emma Hoareau
December 19, 2012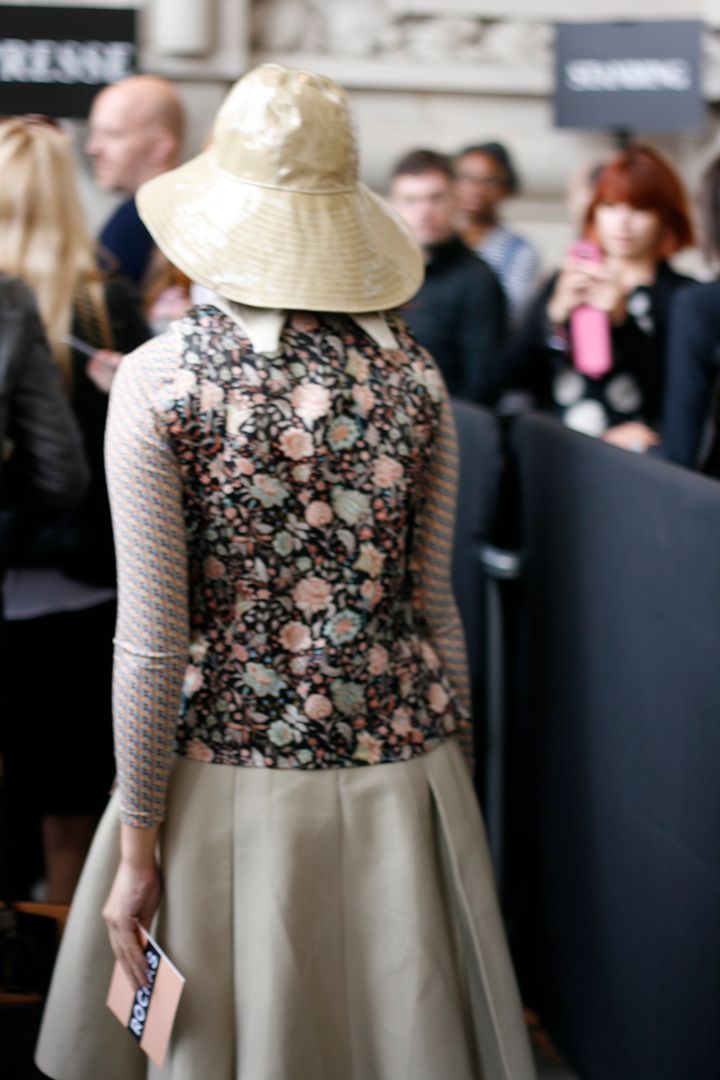 Oh, English skies- why do you do this to me?
That's right, it's another 'English-girl-complains-about-the-weather' situation. Especially relevant
for today, as it's already raining cats and dogs (A+ for use of very English expression).
But I must not forget that in Paris, too, it rains sometimes. Above are photos of when
it POURED down outside the Rochas show in September. I was worried for my camera's well
being. I kept snapping away- amazed that everyone was still looking so chic (even though I've
lived in England for most of my life I still haven't mastered the concept of 'looking good in wind
and rain'.)
Therefore, I will try and take some pointers from the Rochas show goers. I now want a big
trench coat to wrap up in, plus a MiuMiu rain hat (a la Susie Bubble) to keep me fashionably dry.
I'm super duper it's-nearly-Christmas-and-I-have-loads-of-work to do busy at the moment, but I
will try and get an outfit post up soon. Maybe it will be me looking like a drowned rat in the rain.