Emma Hoareau
February 20, 2013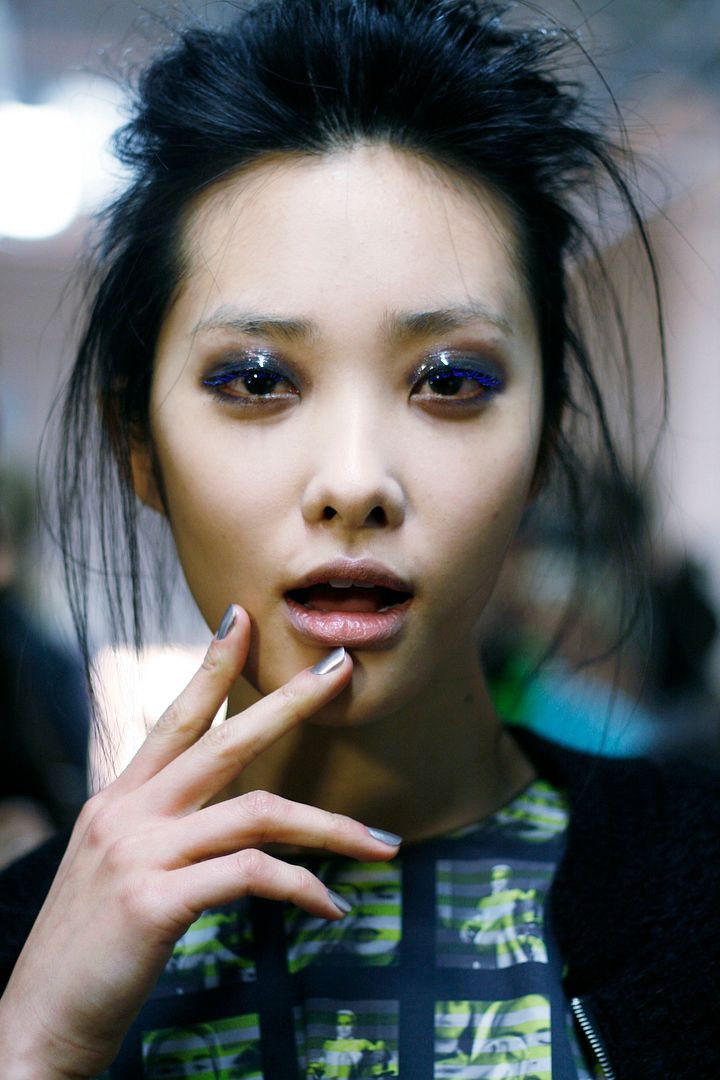 My favourite photo of mine from backstage at Antipodium.
You can really see the eight hour cream shine on the eyelids and the jolt of blue
mascara.
I want to start wearing blue mascara again- remember those 'hair mascaras' that were
around in the 90s? Well, I want to feel like I'm 10 again.