Emma Hoareau
March 12, 2013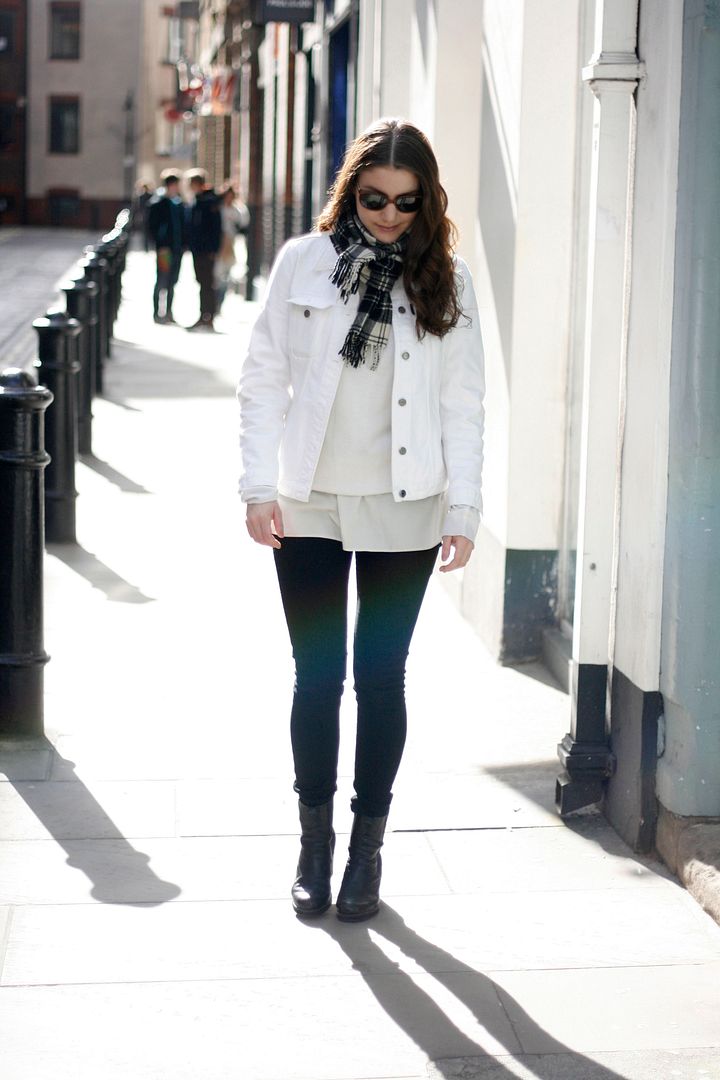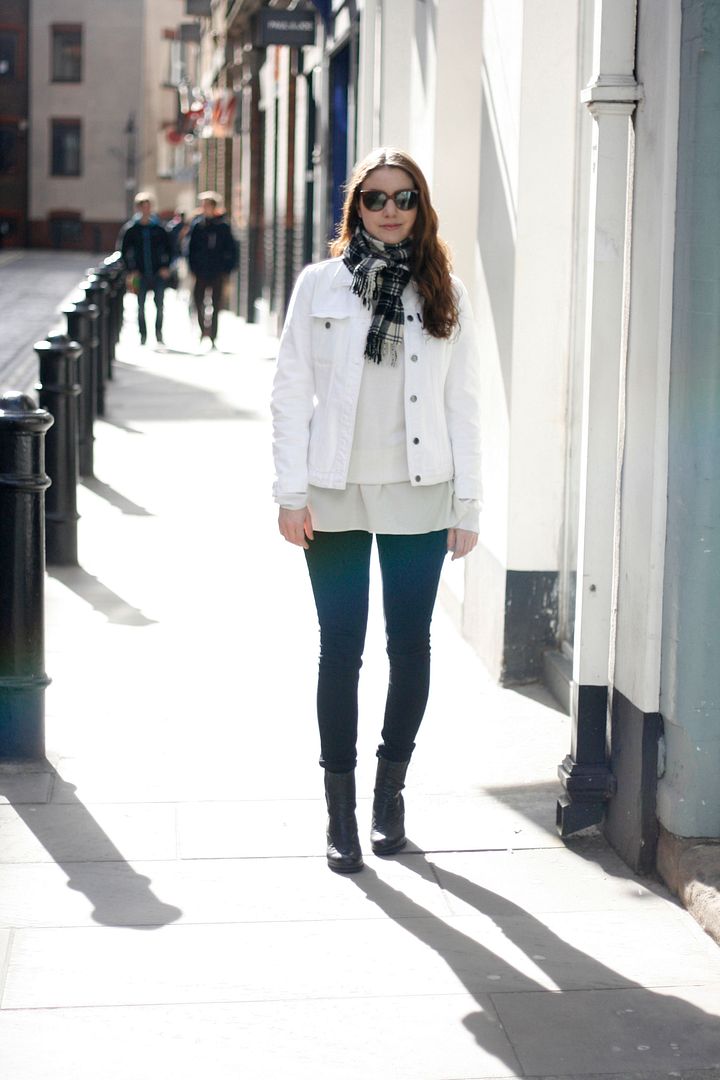 (Asos boots, Topshop jeans, Muji jumper, John Rocha denim jacket, vintage top, old scarf)
Earlier today, sunning my back post Sanctuary Spa lounging in Covent Garden. Both
of which don't come as part of everyday normal life (the sun, and the spa).
The Spring/Summer trend for black and white is coming in super handy because it seems to
be all I'm managing to wear. I recently picked up this white denim jacket from a vintage shop
for just £12- I liked it when it was hanging and was surprised to see it was by John Rocha
(whose mouth I've stuck a microphone under more than a few times) – not sure if it should
qualify as 'vintage' but I bought it all the same – white+denim+jacket didn't really give me any
excuse to say no, and so it was my first purchase in months (true thing). It's strange how such
a small thing as jacket colour can change a whole outfit. Maybe my trusty black leather jacket
will have a well earned rest for the next few months.