Emma Hoareau
May 28, 2013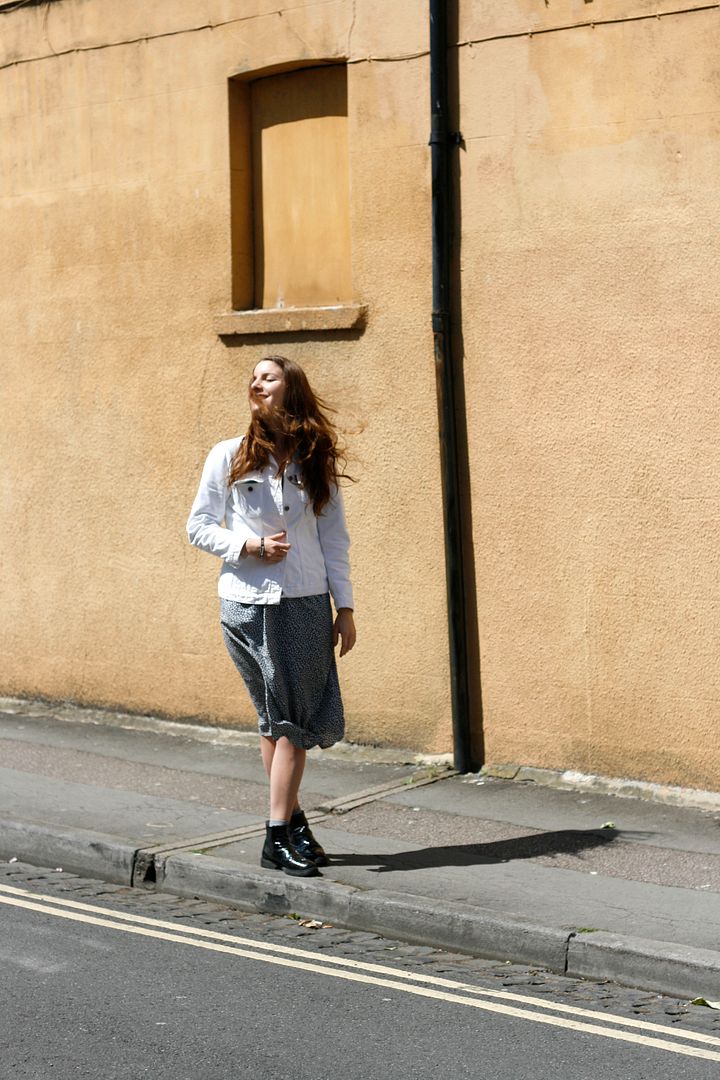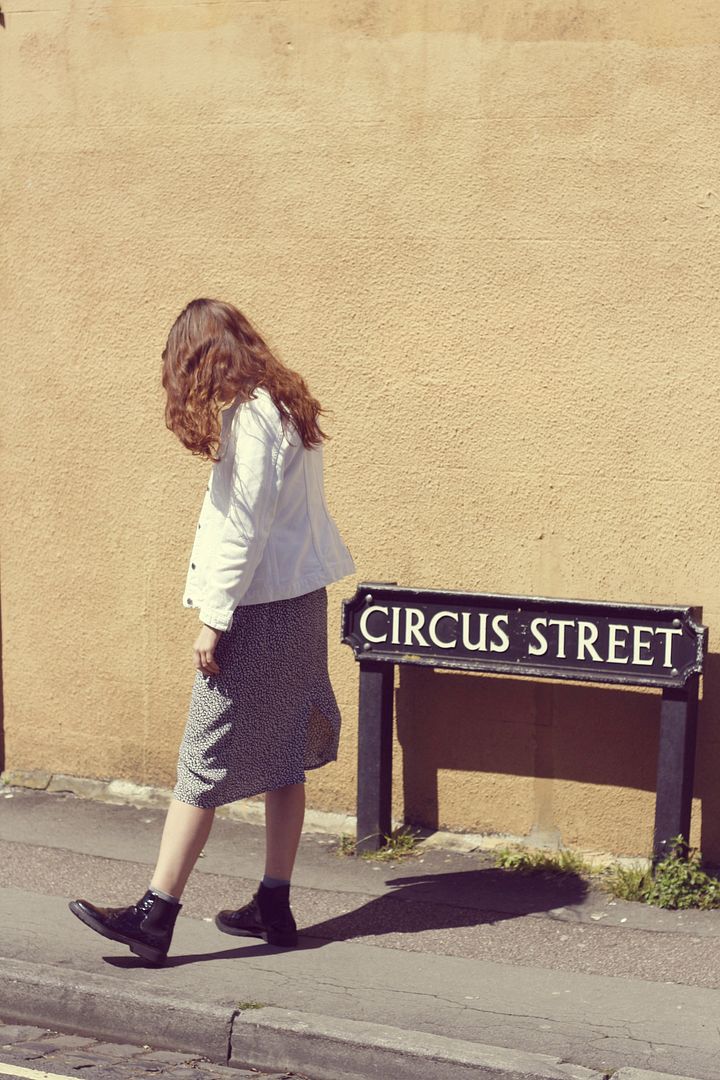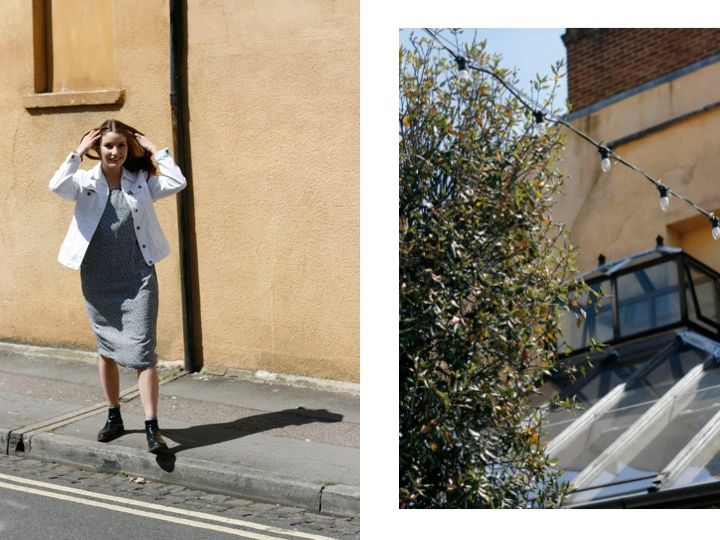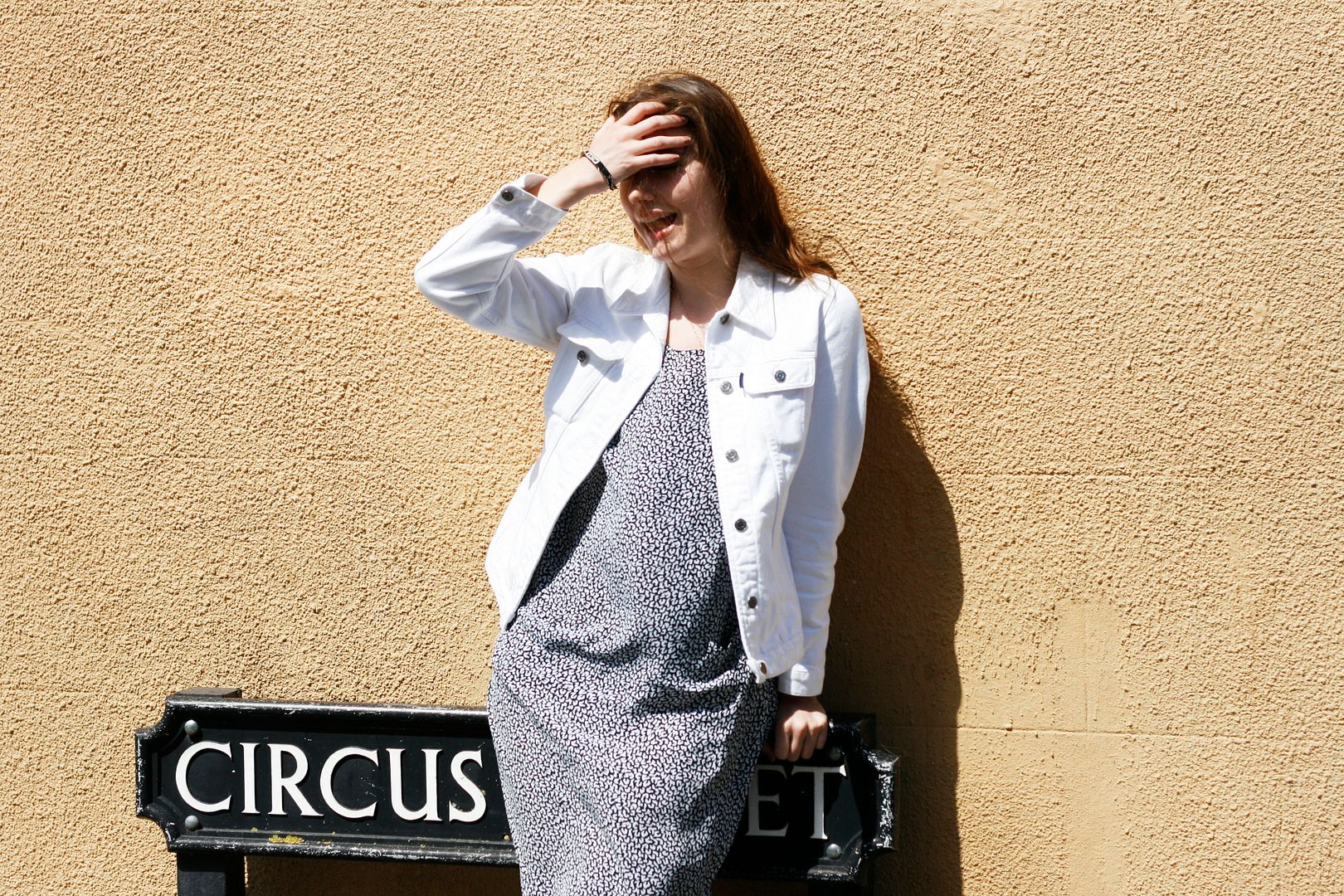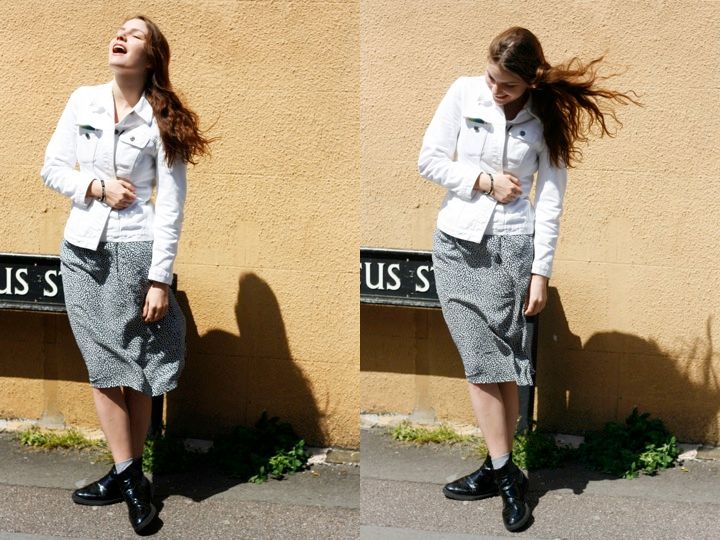 (Vintage dress, John Rocha white denim jacket, Hobbs boots)
Girl needs some SUN on her skin. The bank holiday weather Gods did bless us with some
sunshine- but we're back to rainy Tuesday today. Luckily I'm off to Italy this weekend-
where hopefully sun and sea will be on the cards. With the sun came wind yesterday, and
wearing a dress that is basically a big sack means shapes ahoy. Please do note my traditional
'sun face'- eyes closed, chin up, mouth open that I must do all the time without realising and
probably has led me to ingest the odd fly over the years. Also having minor trouble working
the 'wind in my hair' look, but this will do for now.