Emma Hoareau
June 27, 2013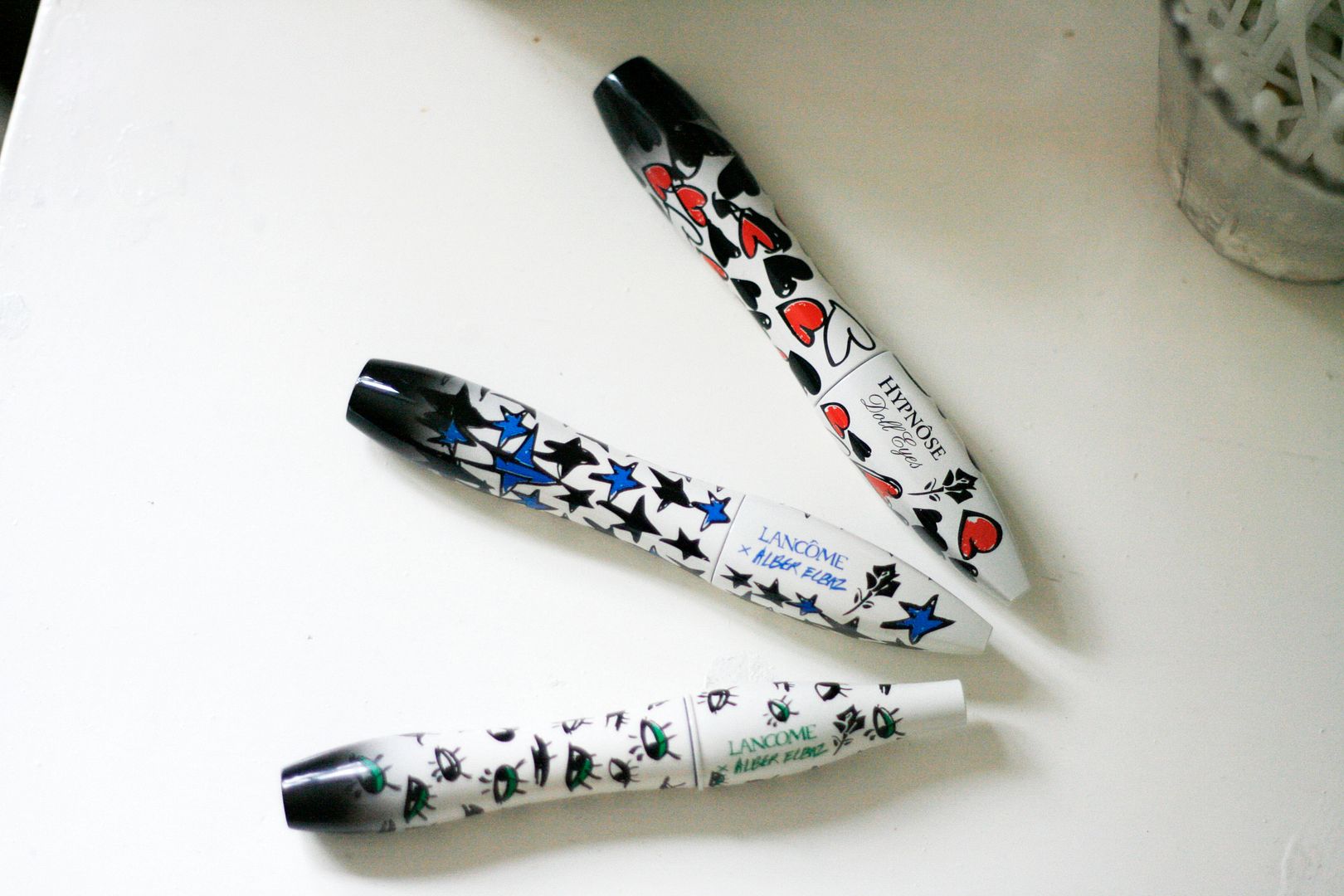 When pretty pots finally find their use and happily house the three new
Lanc

ô

me x
Alber Elbaz
mascaras.
Phewy
. Fluttering green eyes, blue stars and red hearts turn
Lanc
ô
me's best selling mascaras Hypn
ô
se, Hypn
ô
se STAR and Hypn
ô
se Doll Eyes
(you have no idea how many circumflexed O's I just copied and pasted from Google)
into mini Alber Elbaz creations. Inside they're Lanc
ôme, outside t
hey're Alber; the
best of both worlds.