Emma Hoareau
September 25, 2013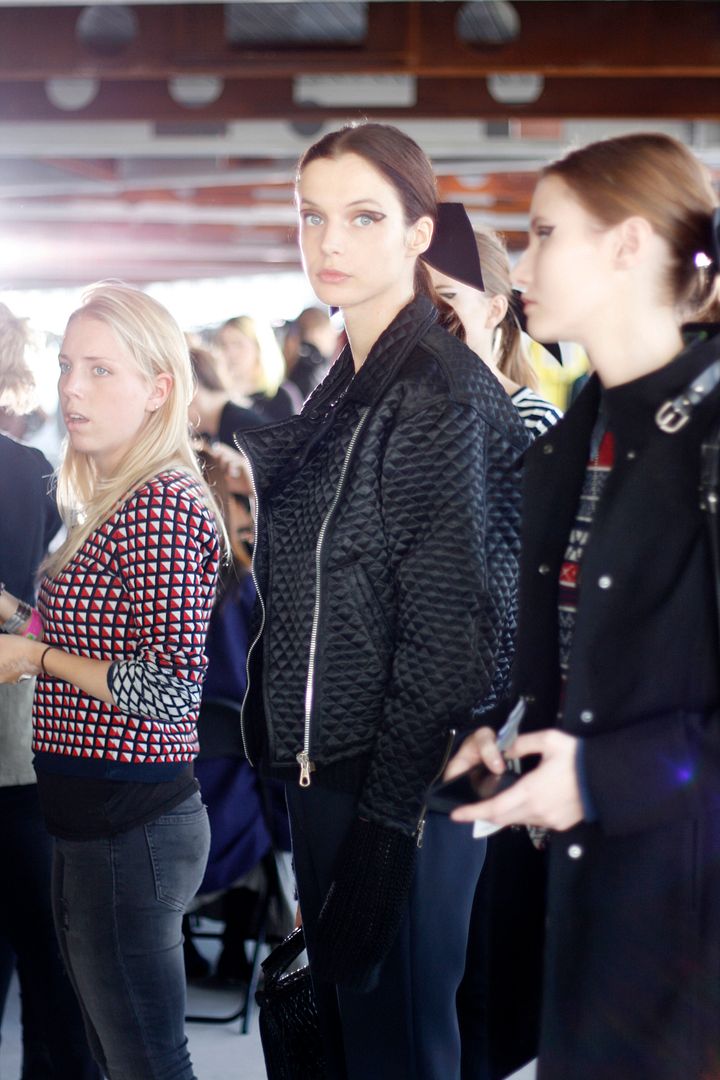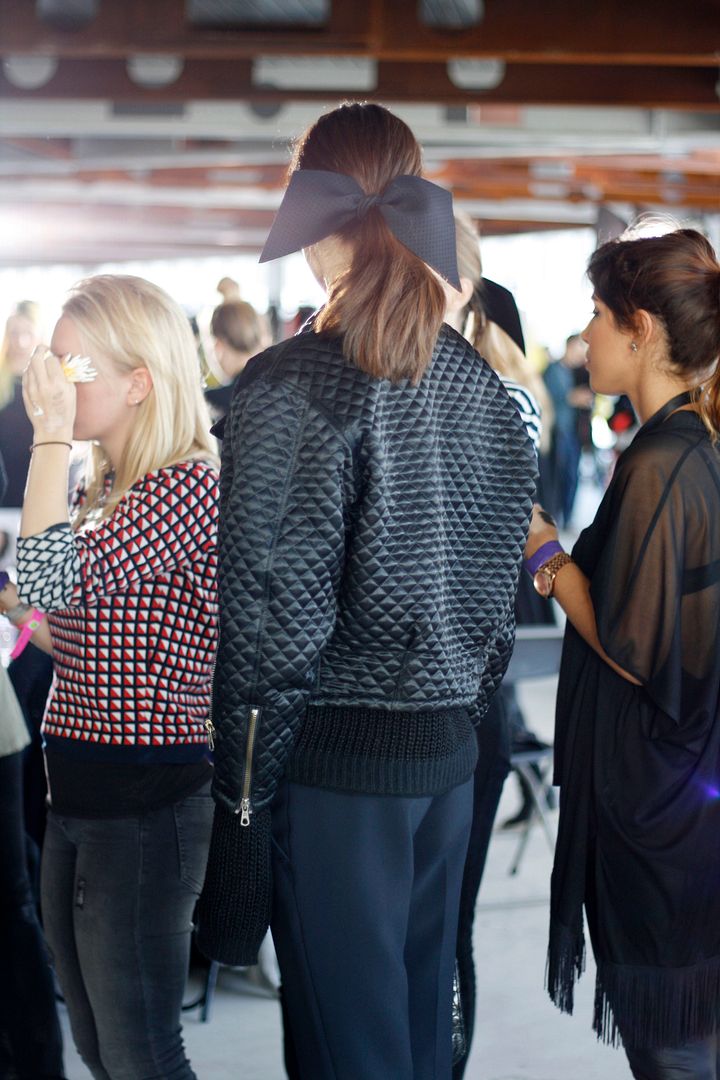 (backstage Roksanda Ilincic SS14)
As well as photographing fashion and beauty backstage, it's always so great when you're not
sure whether the clothes a model is wearing are hers or the designers. This was the case when
I saw this lovely creature (who's name I cannot locate- help!). Her super tailored cropped
navy trousers, big knit and bomber jacket looked so elegant and worked perfectly with
Roksanda's cat eyes and hair bows.
edit: her name is Charon Cooijmans