Emma Hoareau
September 17, 2013
PINK.TO.MAKE.THE.BOYS.WINK.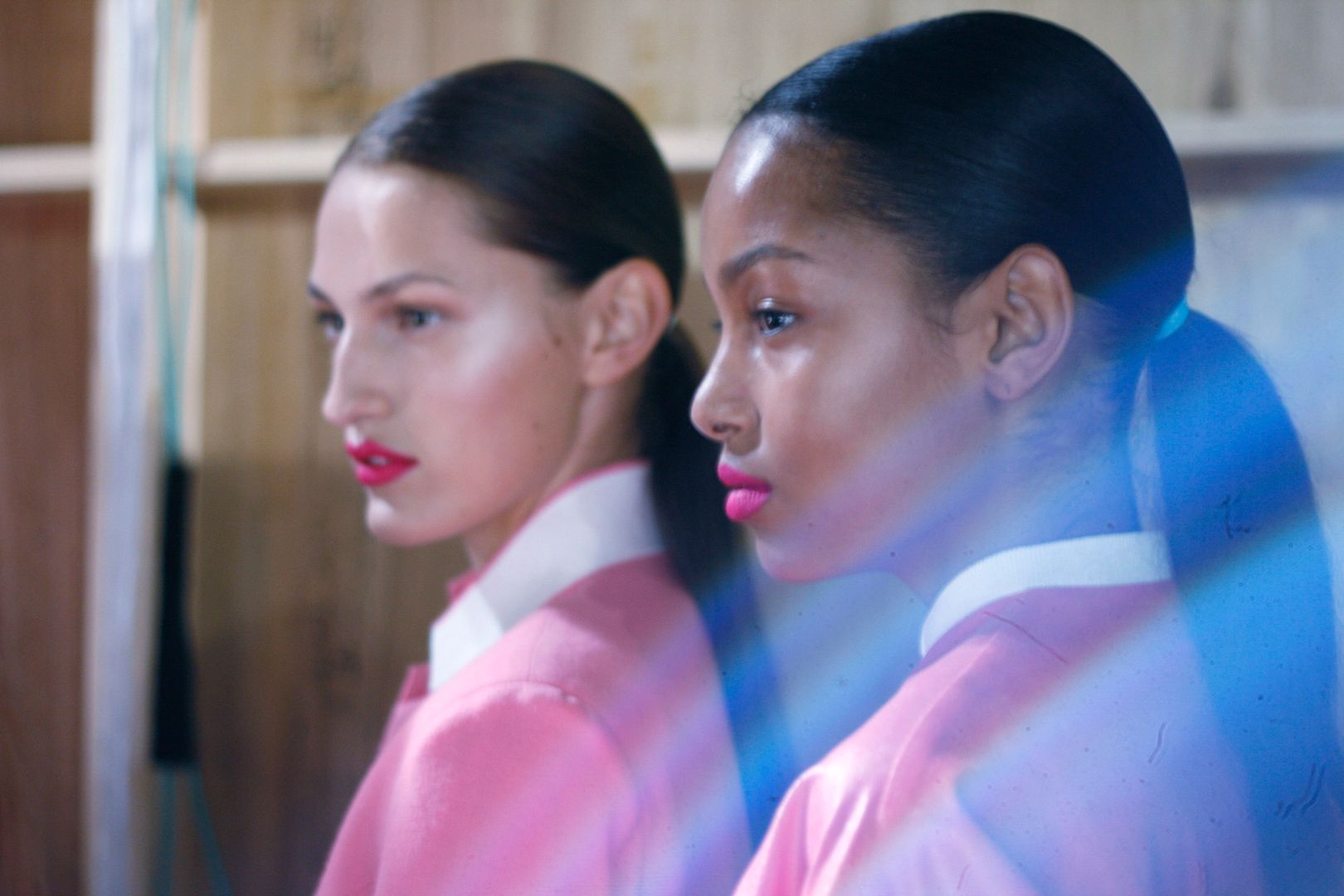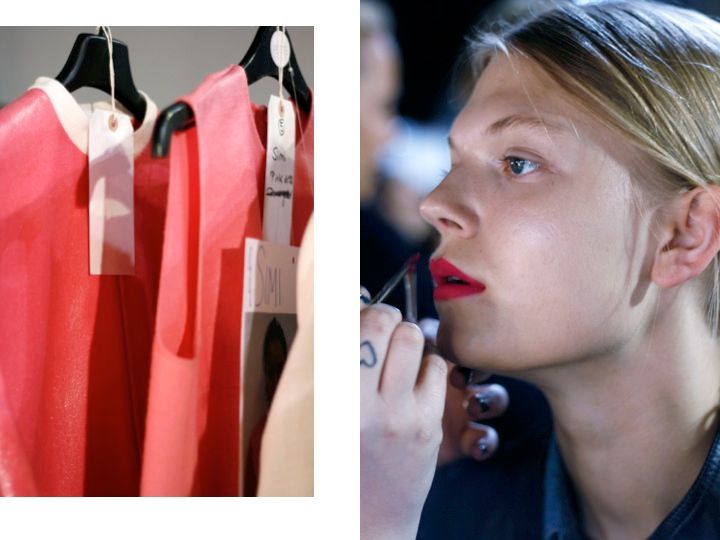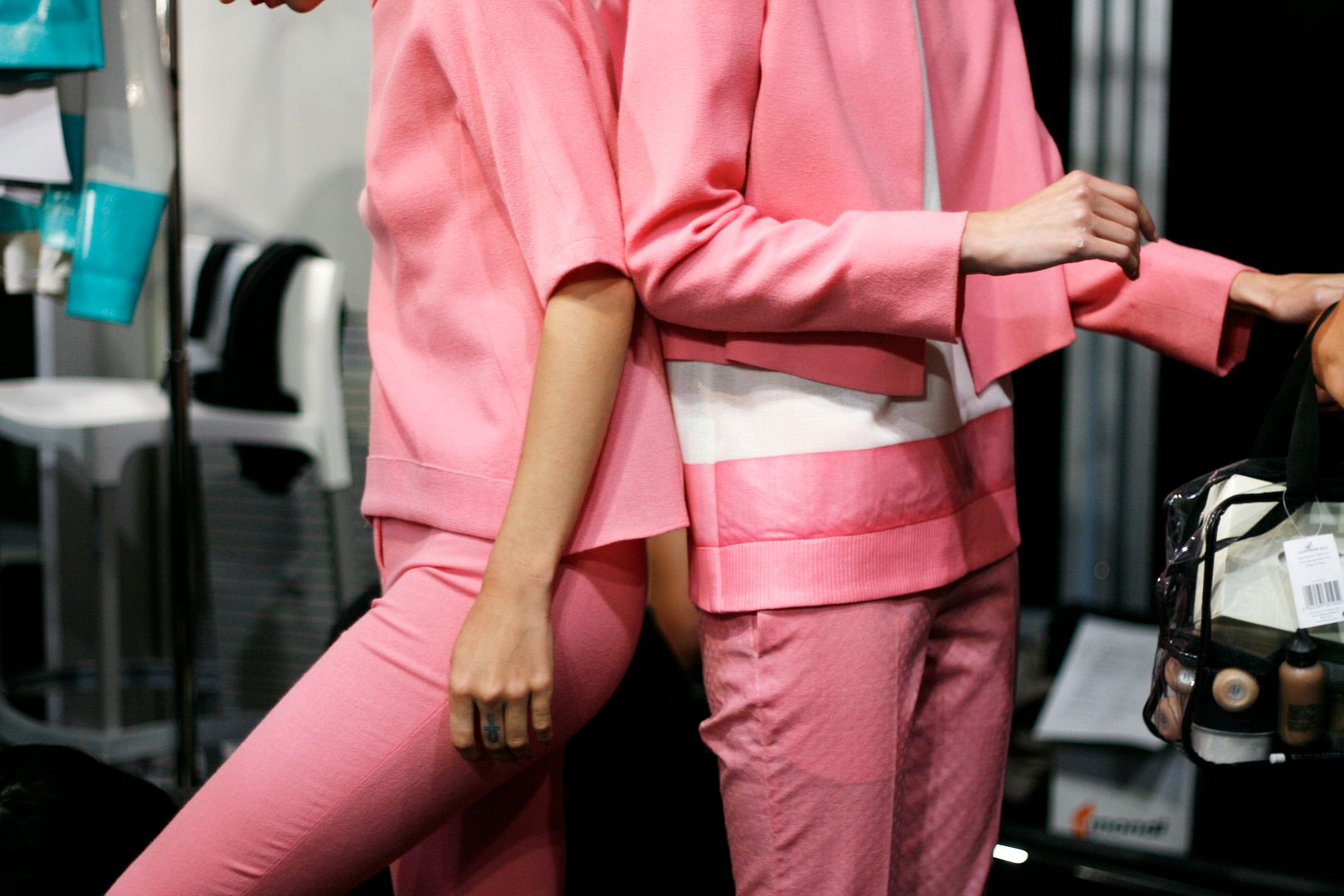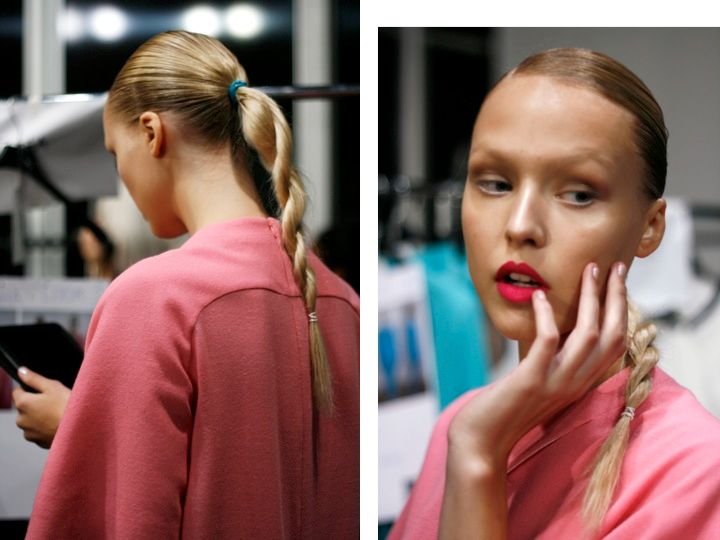 Backstage at J JS Lee SS14. All photographs taken by me.
A bit of what I've been up to the last five days for fashion week. Although it feels like one
long day that never ends. Word for Spring Summer 2014: Pink. Pink lips, pink eyes and a
hellavalotta pink clothes. Not overly girlie though- this is structured, classy pink.
No princesses here.
More soon. Must sleep first.