Emma Hoareau
October 31, 2013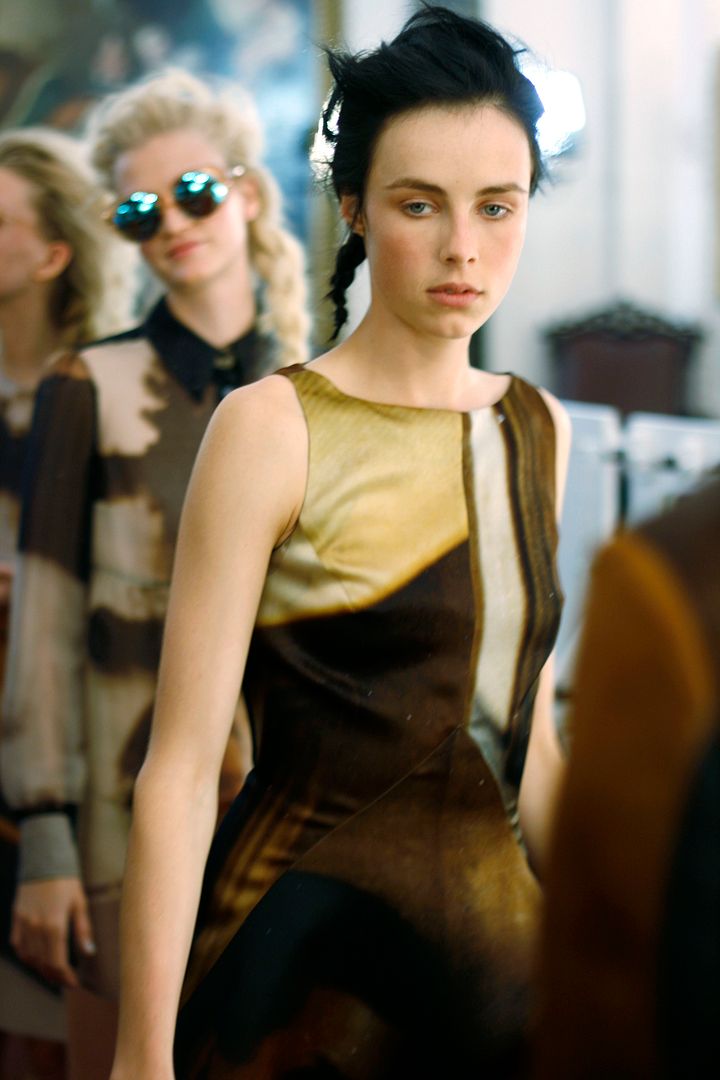 Backstage at Giles SS14
My first time backstage at Giles, it's always different when a show is in a venue you've never been
to – you don't know the drill in quite the same way. I know what I'll be doing – listening to the
make up and hair artists taking us (and I mean us, there must have been about 30 editors there
in total) through what they've gone with for this 'look'. Then I'll take photographs of the
models having this look completed.
With Cara, Georgia and Edie backstage, there was quite a storm photographer wise, and Cara
was being particularly coy in who she was letting get shots of her- she moves around so much
and makes so many faces (not the typical 'Cara' faces either, these are actual grimaces that she
knows won't work in a photo) that it's hard to get a good shot of her, the best I could just
about manage was a rather blurry instagram.
I'll post more photographs from this soon, but first I wanted to share this photo of Edie
Campbell as she was swanning out for the finale. It's off guard, but also quite serene- like
a final deep breath before you go.