Emma Hoareau
January 14, 2014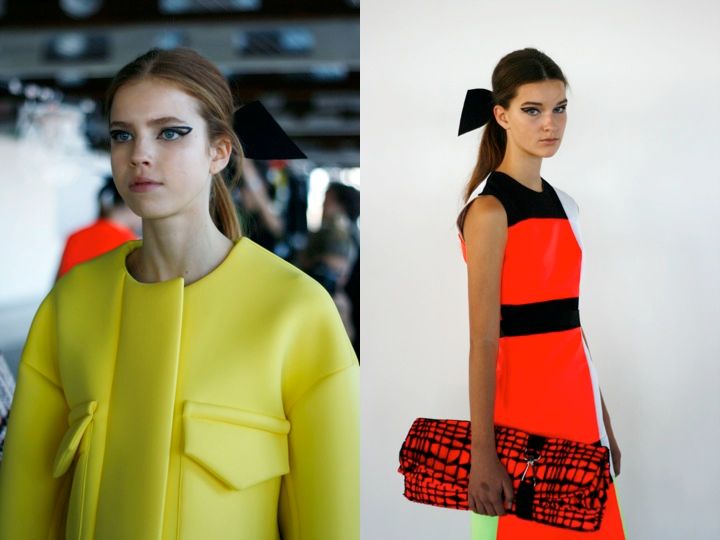 Photos from backstage Roksanda Ilincic SS14
It's nowhere near almost time for the Spring looks I saw back in September to actually be
relevant! And I've remembered to post them at the right time! "Right time' is deduced by when
the Vogue trend supplement has this very show's finale on the cover.
Total right time. Can't argue.
This was such a beautiful show to photograph, namely due to the amazing sunrise over the city
13 floors up, the huge windows and ya' know- the nice clothes and beautiful models. Personally,
I'm still dreaming about that oversized scuba yellow jacket, but in black- of course.