Emma Hoareau
January 21, 2014
MICHAEL.VAN.DER.HAM.SS14.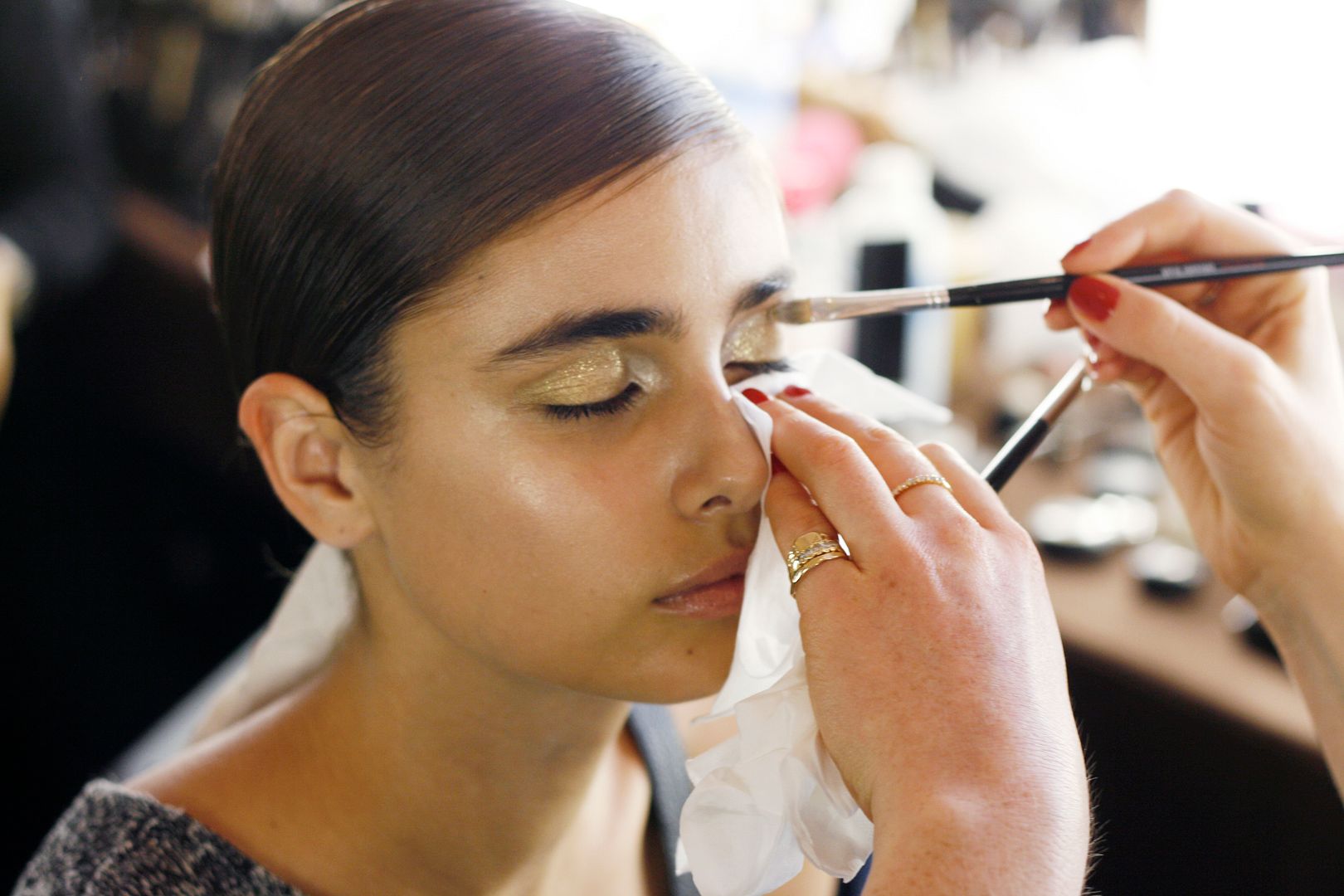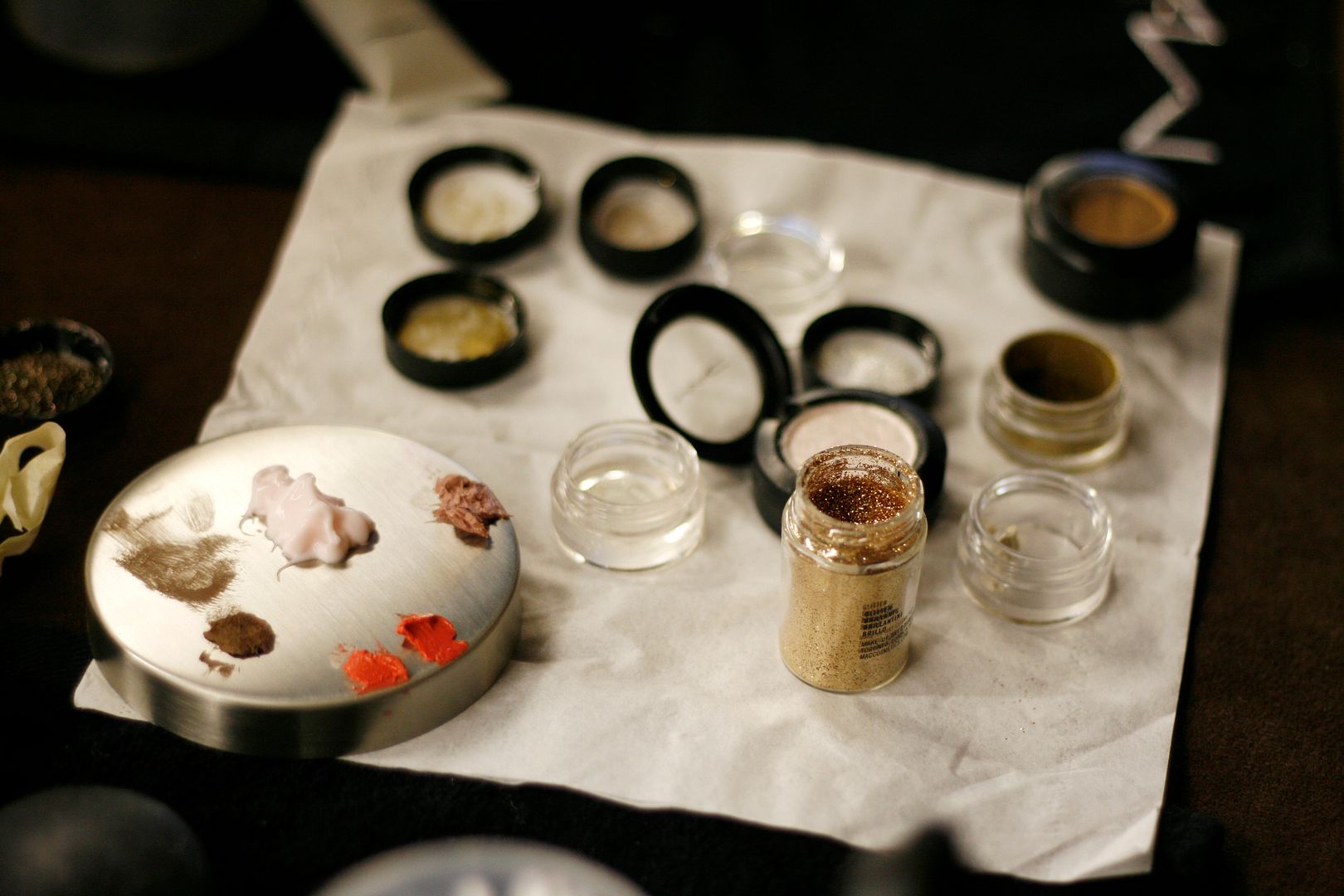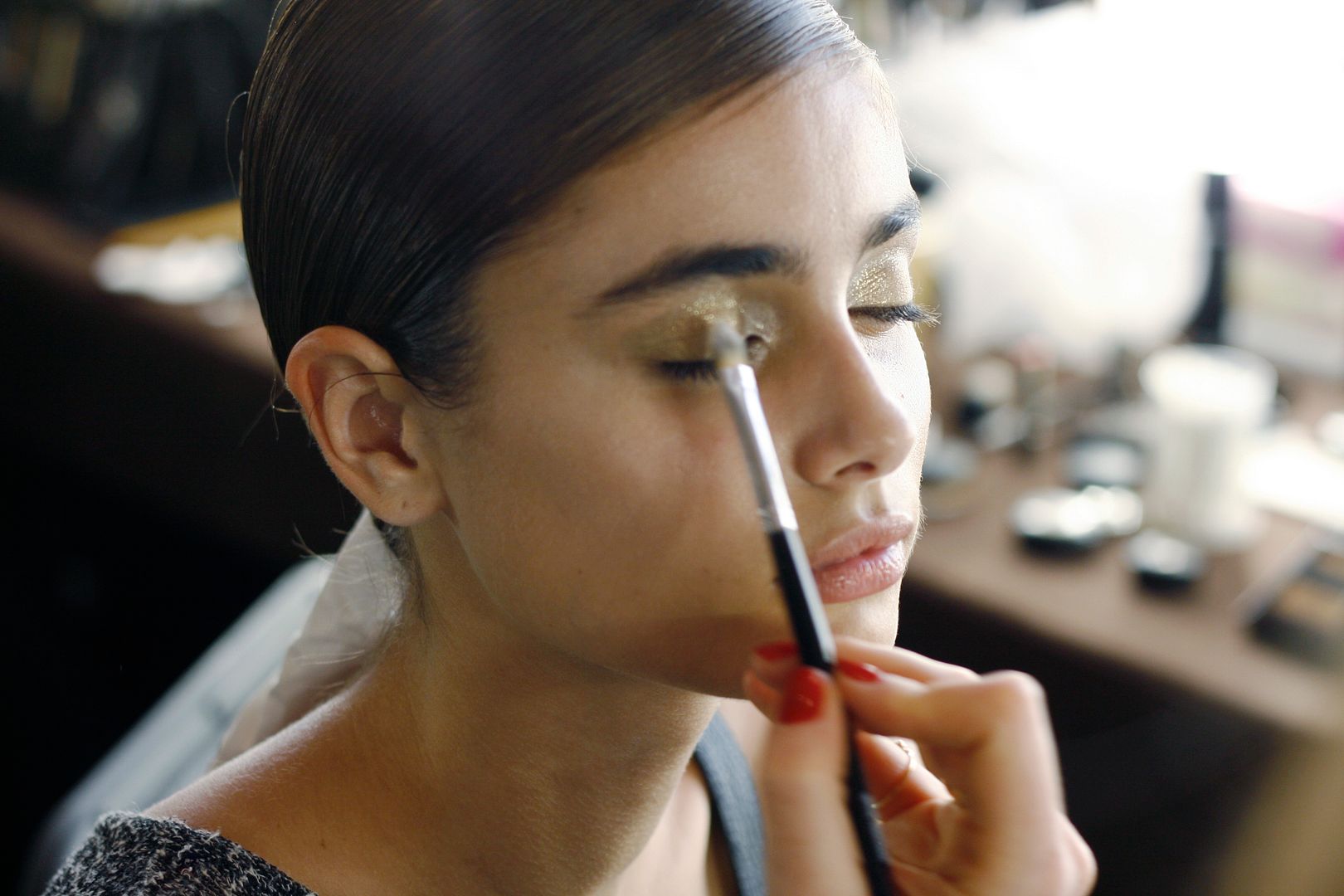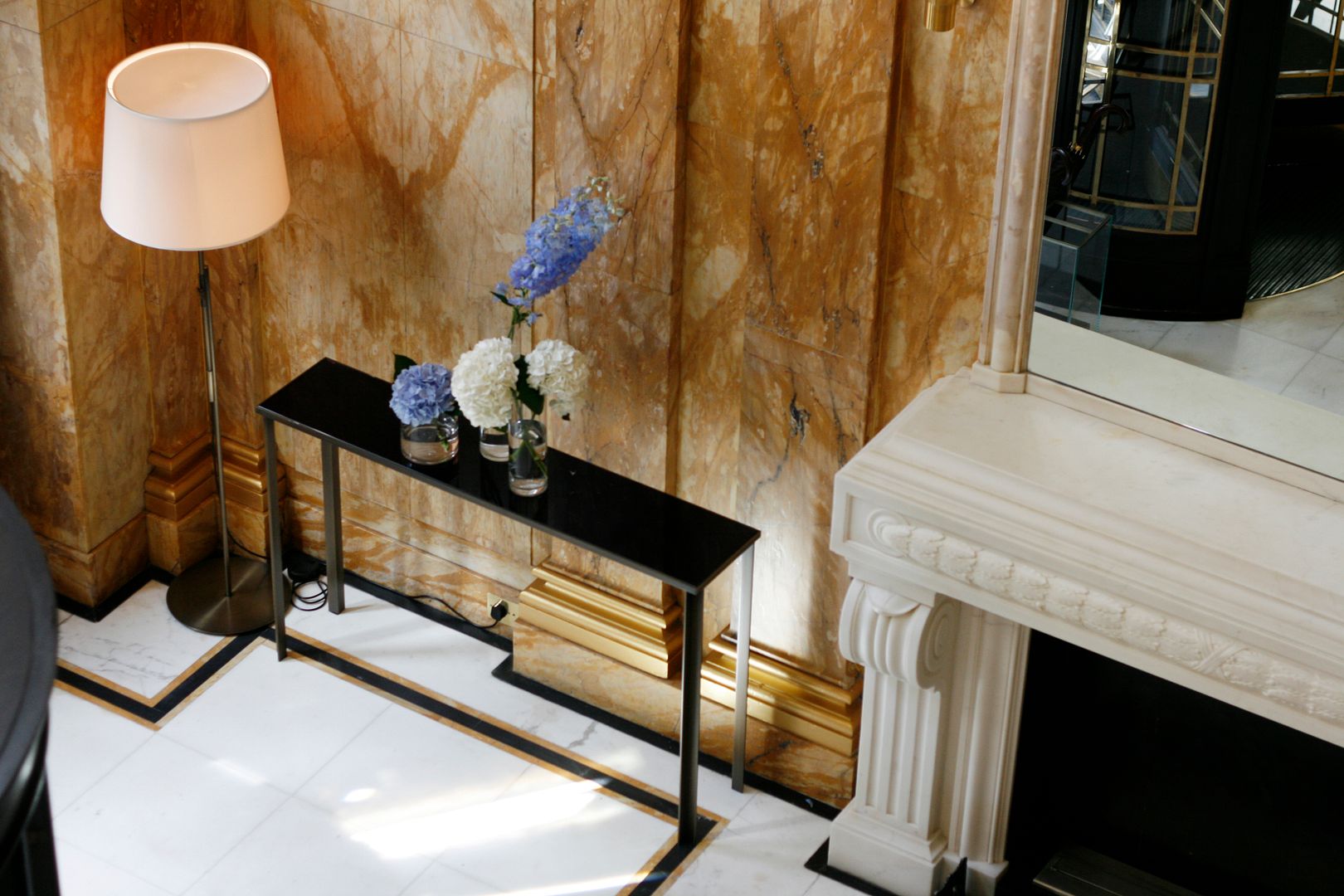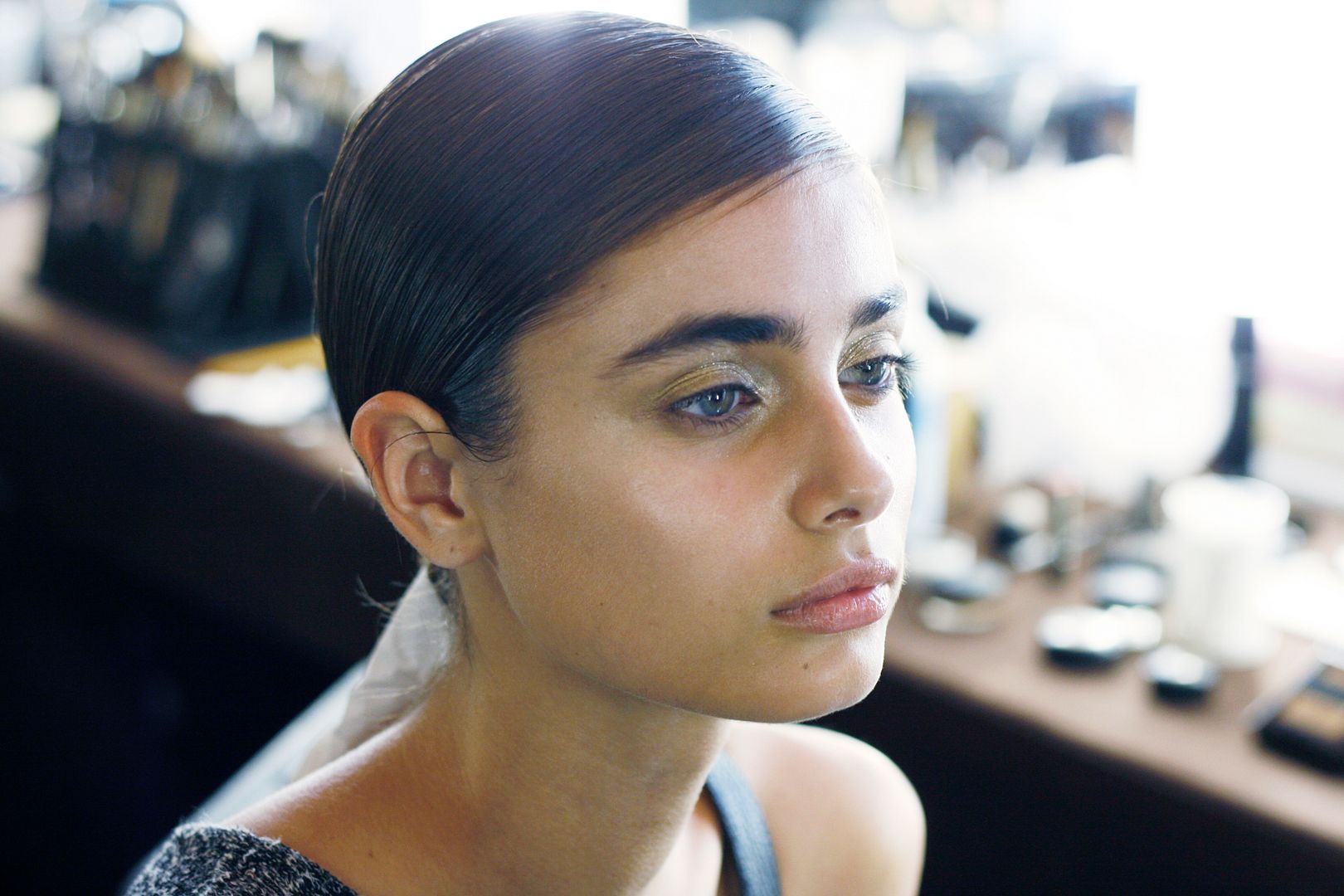 Backstage at Michael Van der Ham SS14
It was perfect timing coming across all my photos from backstage at the SS14 shows last
week. They'd got lost in the depths of stress, lack of sleep and well- loads of other photos.
After editing a couple sets of backstage photos things can get a bit blurry…
Anyway, I found them with a relived strength and renewed eyesight so over the next few weeks
I'll be showing you some of my favourite looks. The one above in question stood out (although
the magical lighting and beautiful model all add to the appeal… does anyone know her name?). I
like how someone a totally golden eye doesn't look too 'trashy' 'glam' or done-up thanks to the
paired back perfect of the rest of the hair and make-up. Perhaps this is how I should try
eyeshadow, in answer to my question below.
The Michael Van der Ham show was held in the beautiful- and suitably lavish feeling –