Emma Hoareau
February 17, 2014
I decided to go to a lot less shows this season. Last season was fun, but running around like
a headless chicken (a chauffeur, I do not have) is only really doable when there isn't rain,
wind and probably snow storms brewing outside, and crossing from one side of the Thames
to the other isn't upping my chances of being blown off a bridge by one hundred percent.
So I've chosen the main shows that I love and want to see- and want to remember seeing
and enjoying- even once the madness of fashion week has died down. One of those shows
knew I couldn't miss it again this year, and as luck would have it, it was even held round
my end of town so I could swan down in ten minutes from my flat. Perfect.
What I wasn't expecting however, is being quite so excited by the sight of Kendall Jenner. I'm
not a Kardashian fan, sure I follow Kim on instagram but duhh who doesn't: so do 12million
that in my head she was moving from 'reality star' to 'editorial model' and I like it, I like it a
lot. (Although I was kind of sad she has un-bleached her eyebrows) (How does one do that?)
(Is that someones job?!?) It was great fun shooting her with Brit girls Cara and Jourdan, she
fitted right into their crazy backstage ways.
edit: I put up a quick snippet video of this here.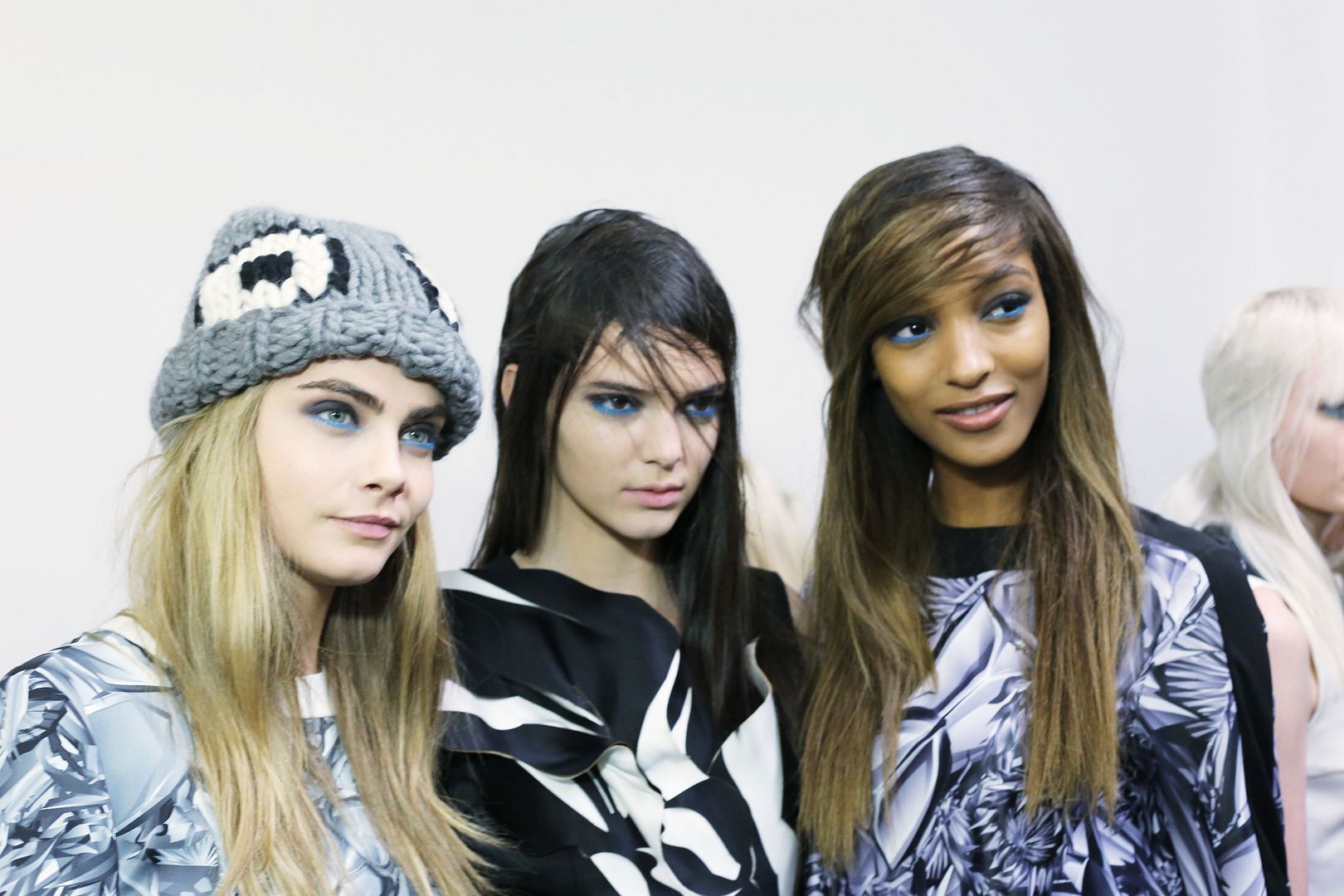 All photos are mine please credit accordingly.