Emma Hoareau
December 3, 2014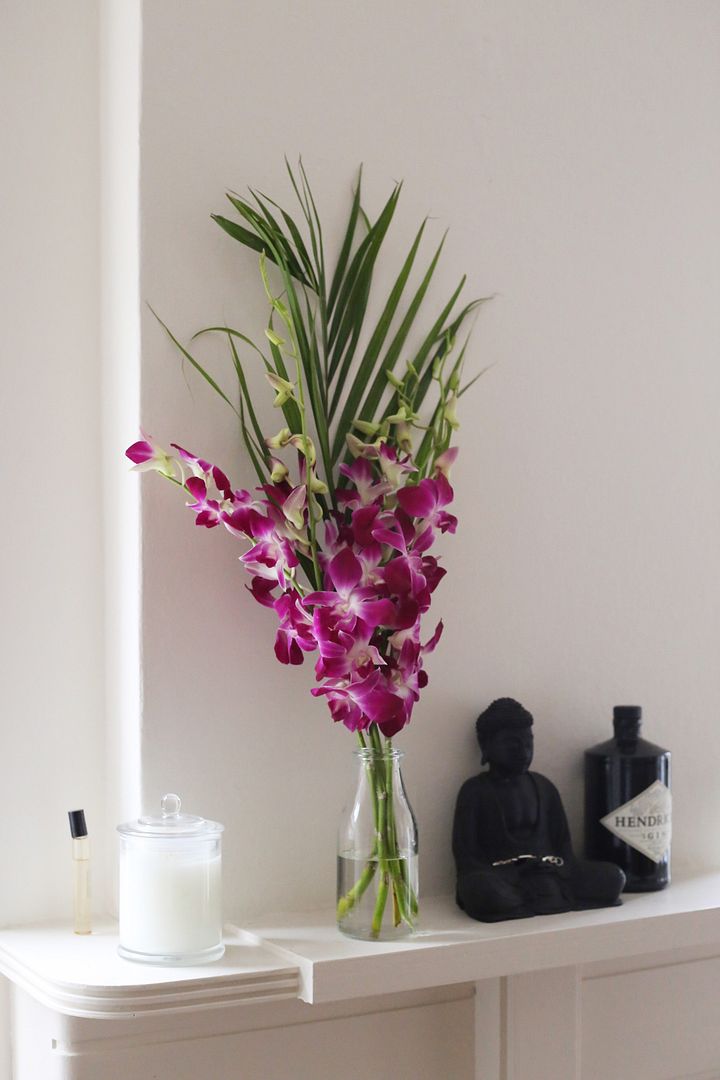 It feels like I've reached a milestone since moving to Sydney. I finally feel like this is a home,
I'm doing some really exciting work, meeting new people in new situations all the time. I've
been so busy working on lots of different projects – both new and old – that life is speeding
past and suddenly it's December! I still can't get used to it being so warm at this time of year,
it feels like it's no particular month at all, like I've been removed from the traditional calender
during my time here, and each week is just a week or month rather than November and now
December.
One of the main advantages of summertime-at-all-times is the light, and how I can take
advantage of my love for natural lighting in photos everyday if I so wish. I took these
photos of my mantlepiece with fresh flowers in the mid afternoon at the weekend, when
the sun was lighting everything up beautifully, and making the colours of the plant pop
against the white wall. I hope you like them as much as I do.