Emma Hoareau
February 19, 2015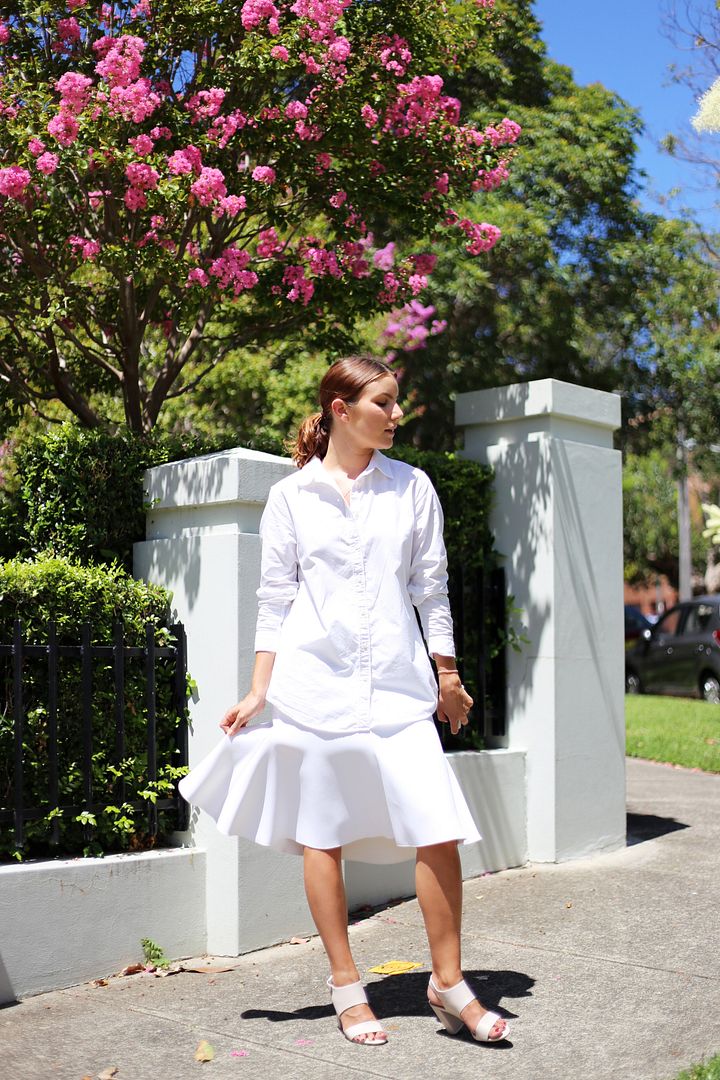 You might have seen on Instagram, that I very much enjoyed the Ellery sample sale last week,
and managed to find myself some great pieces – from a designer I can't quite normally afford.
This skirt is my favourite buy, and reminds me of a Celine one I saw in Paris some years ago.
It's a classic shape, beautifully cut and I know I'll have it – and actually wear it – forever.
Ideally I'd wear it with an oversized grey rollneck jumper, but as you can see… it's a little too
warm for that! Even this shirt was getting a bit steamy in the midday heat during the five
minutes it took to shoot this photo. One day, though.