Emma Hoareau
March 12, 2015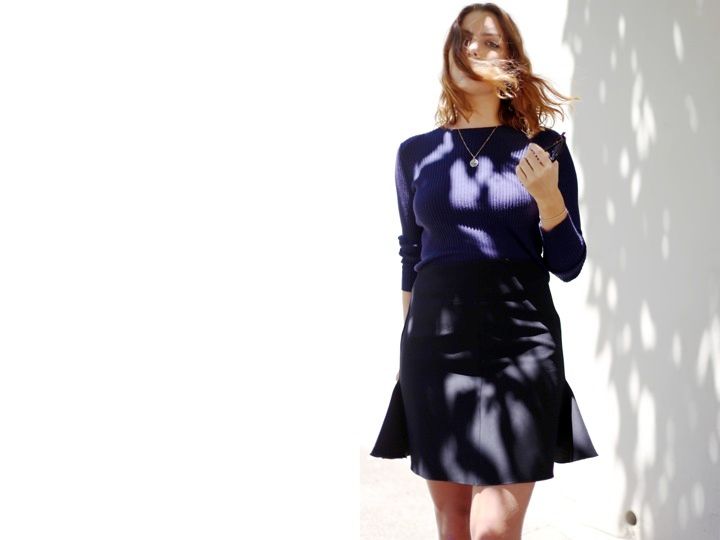 Navy knit and Nike additions to my otherwise black, white and grey wardrobe.
Another Ellery skirt I picked up in the recent sample sale, it's so easy to wear.
..
I thought the shape was perhaps a little to feminine compared to what I usually go for,
but I'm enjoying pairing it with basics (Nikes, plain grey t-shirts) to make it the
centerpiece.