Emma Hoareau
March 18, 2015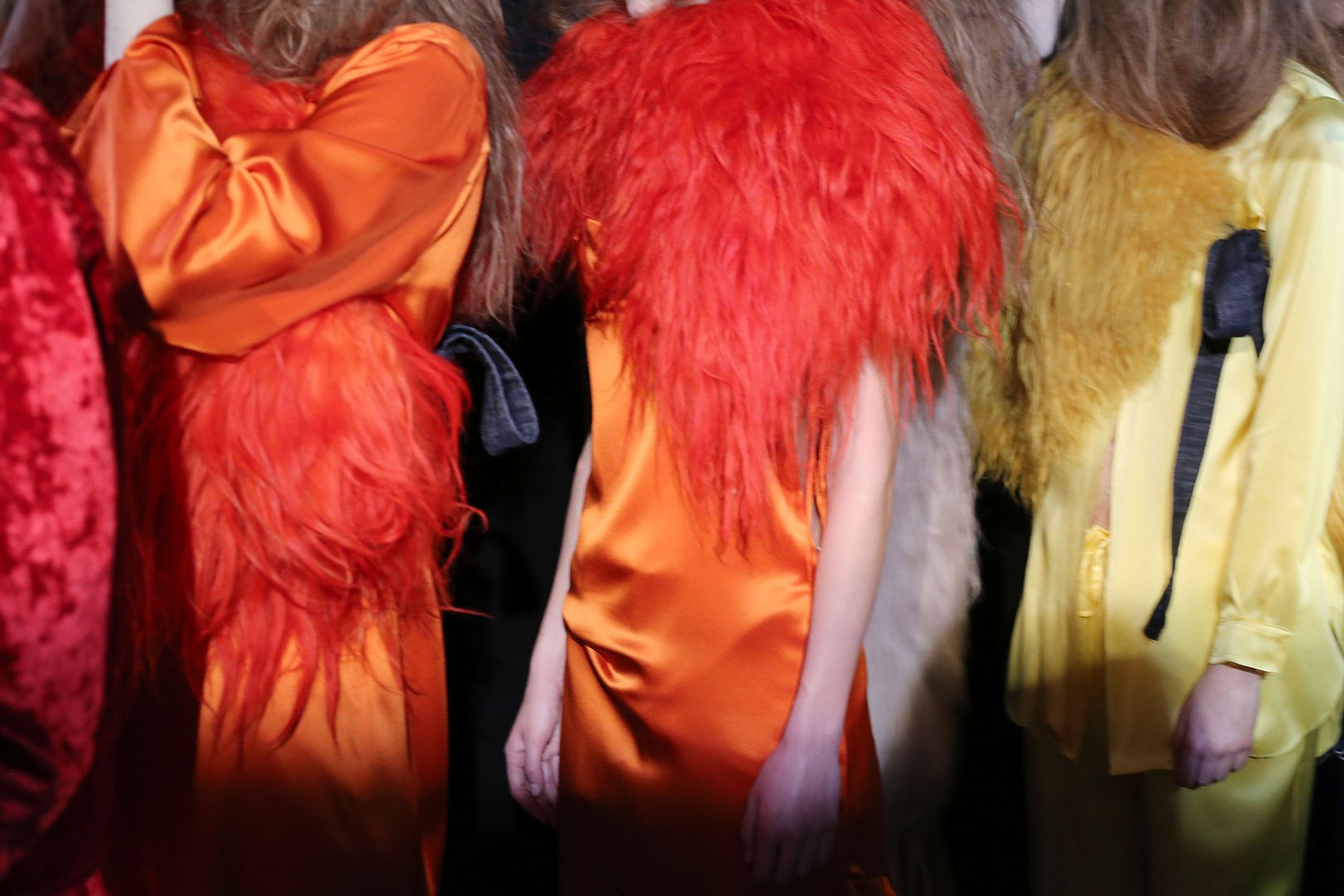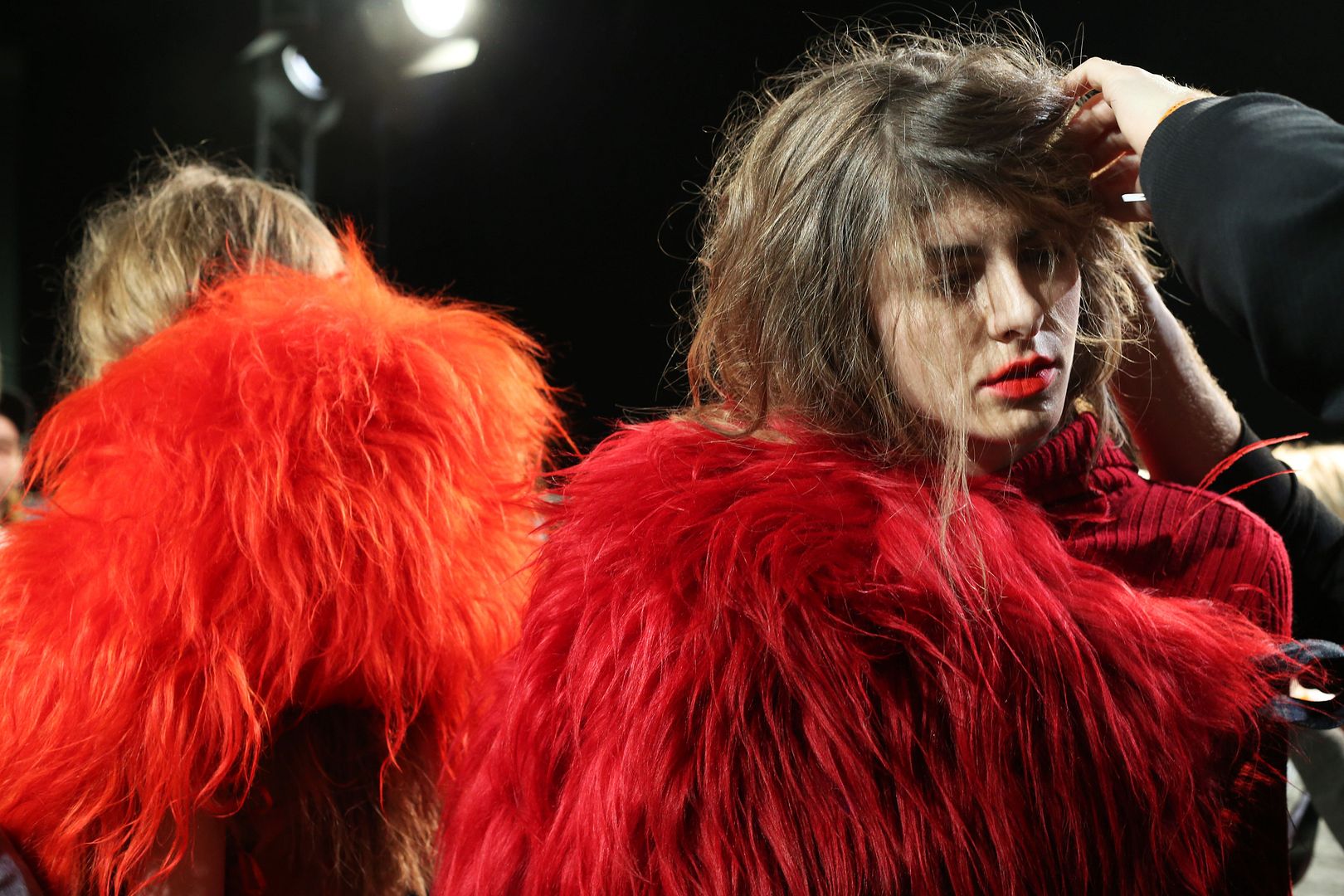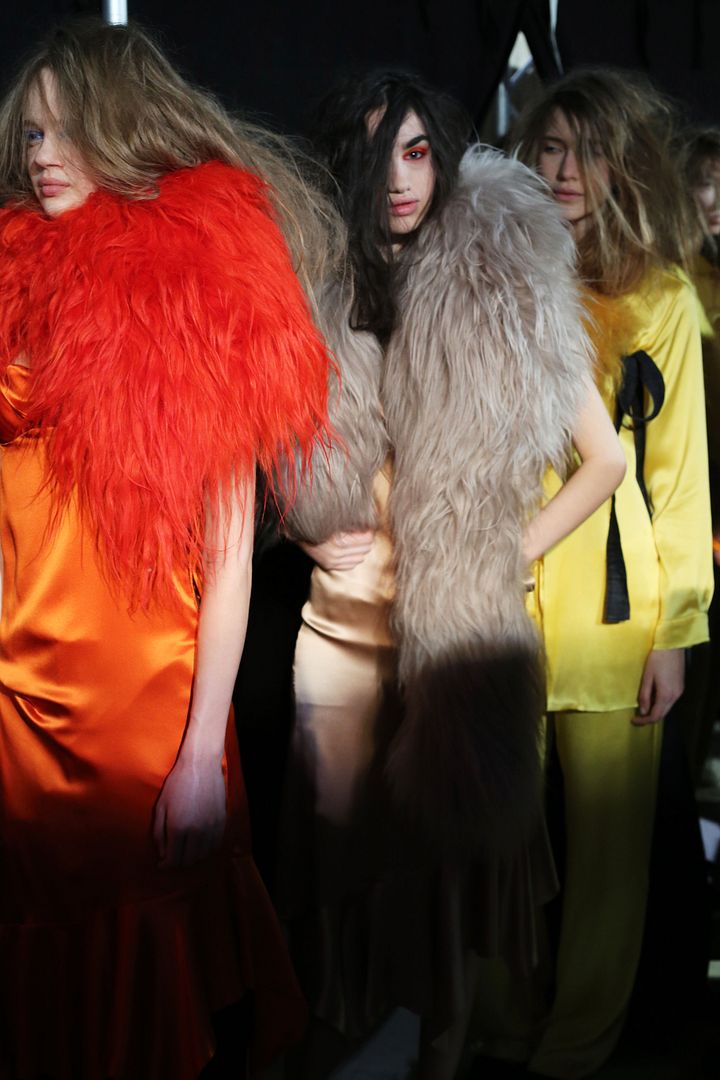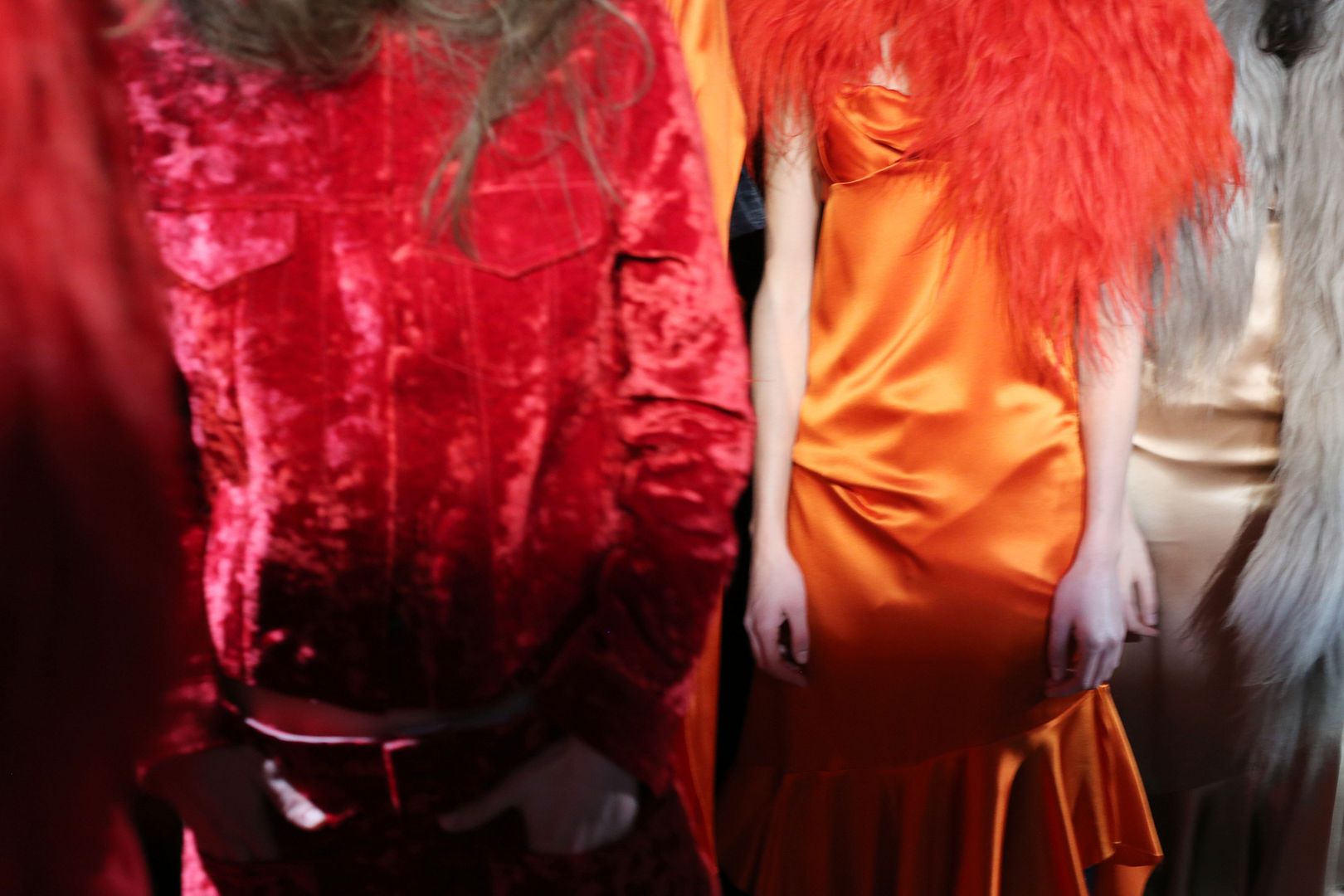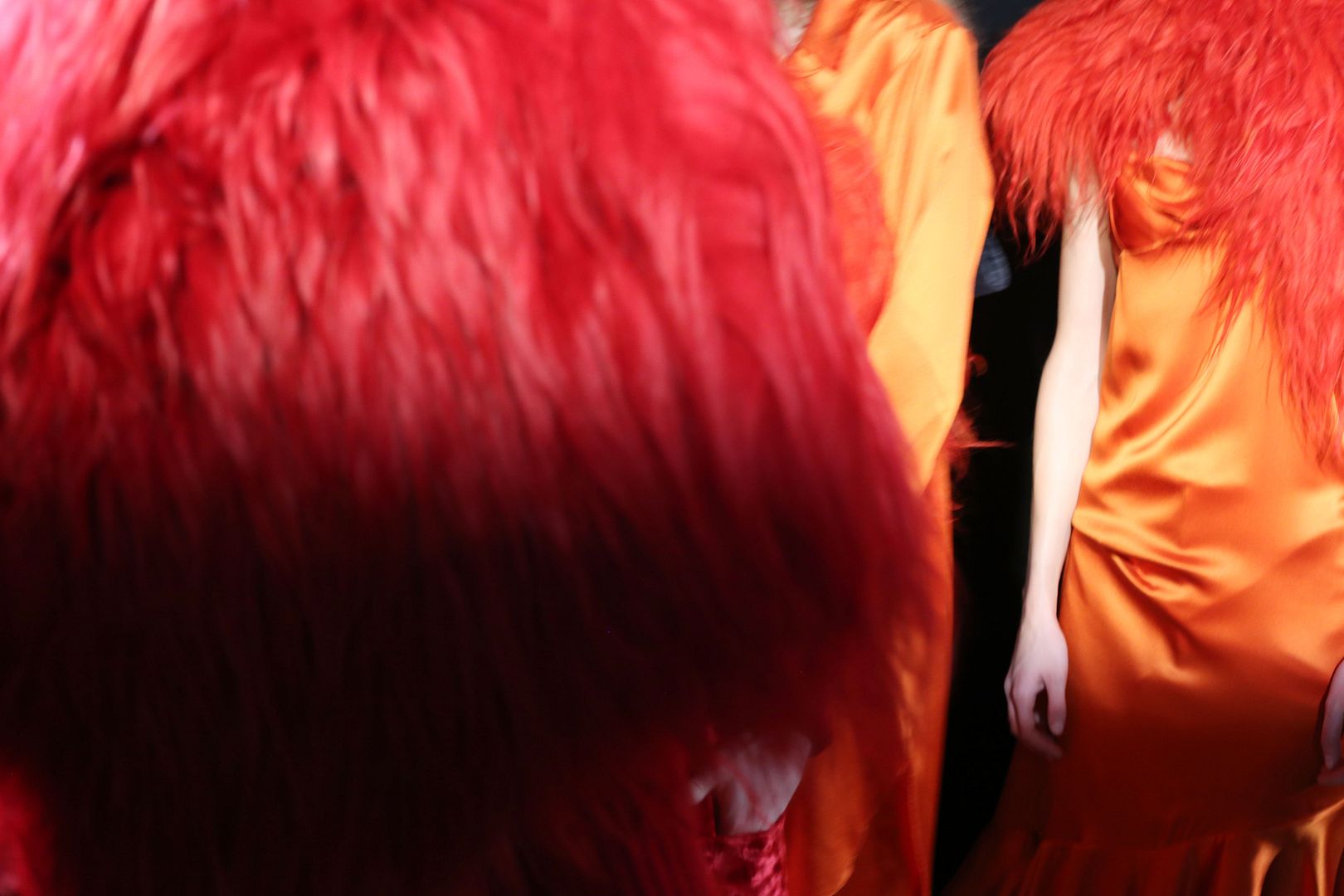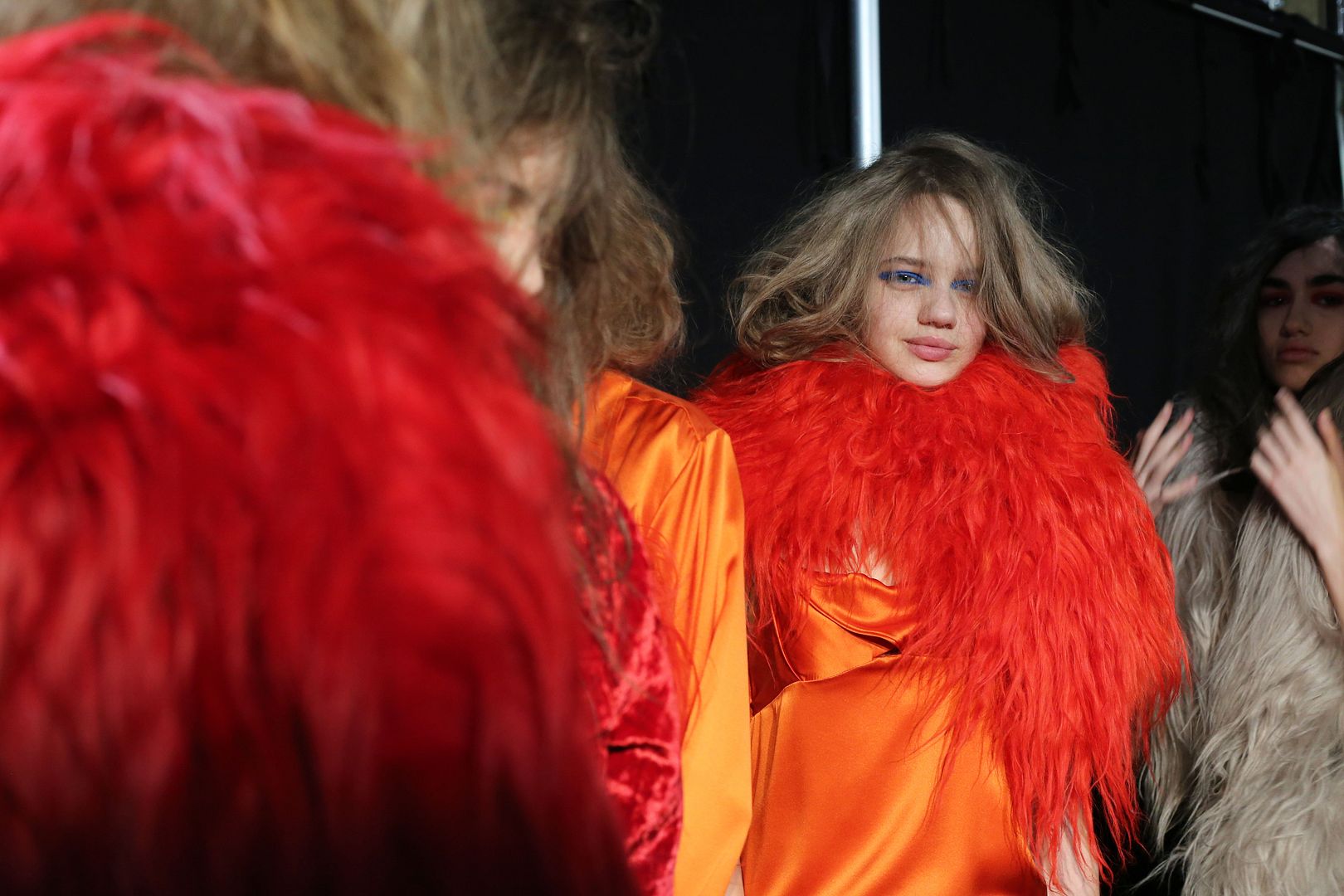 Bright clashes backstage at Marques' Almeida.
I love the colour and texture of the clothes in these shots I took backstage at Marques' Almeida
this time last year. I think this series of shots together really captures the madness of backstage,
and the special moment when you capture a model's serene look even though she is surrounded
by chaos.
It feels somewhat strange to not have been part of the fashion week madness
for a couple seasons, but I'm looking forward to my first MBFWA this April.