Emma Hoareau
April 4, 2015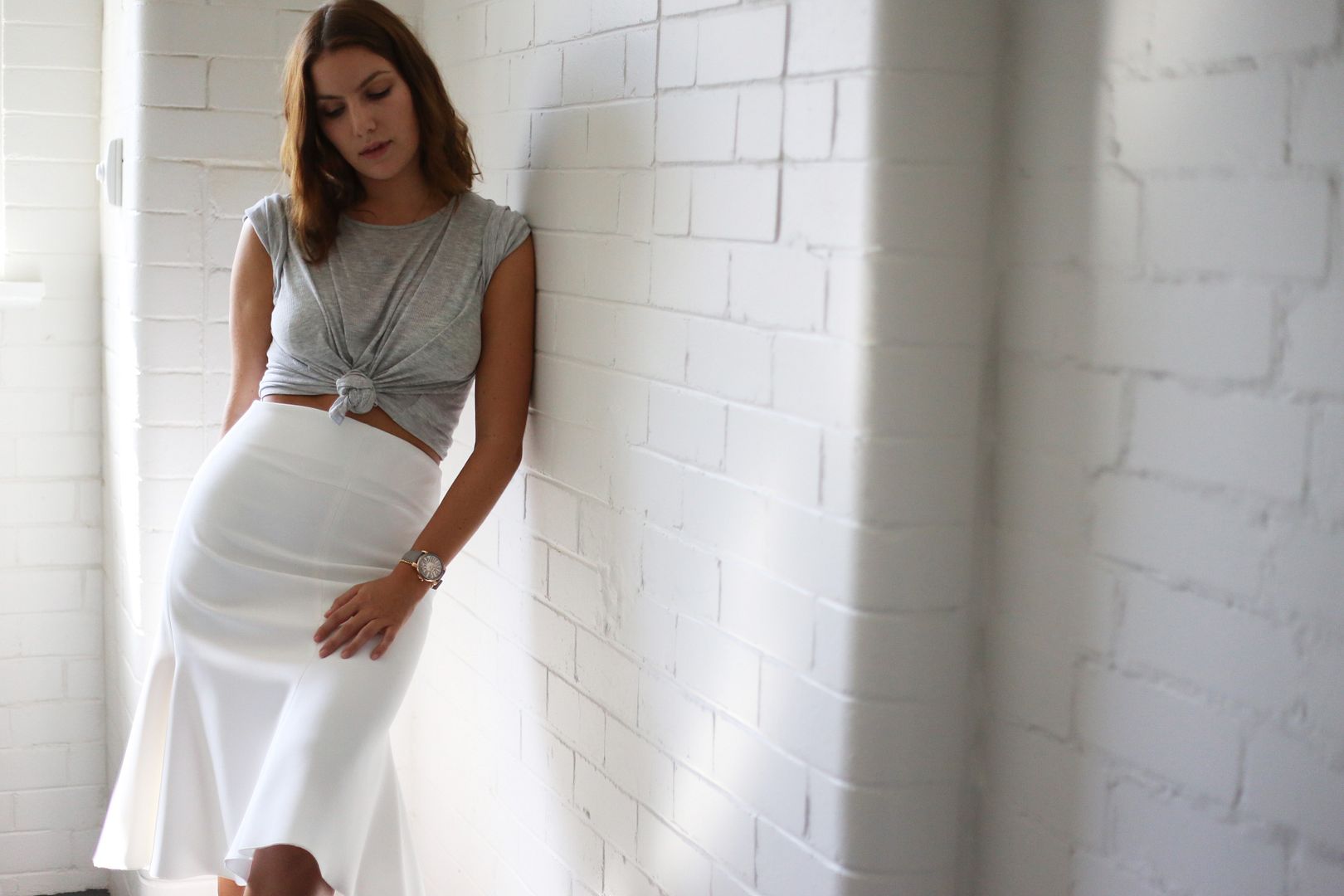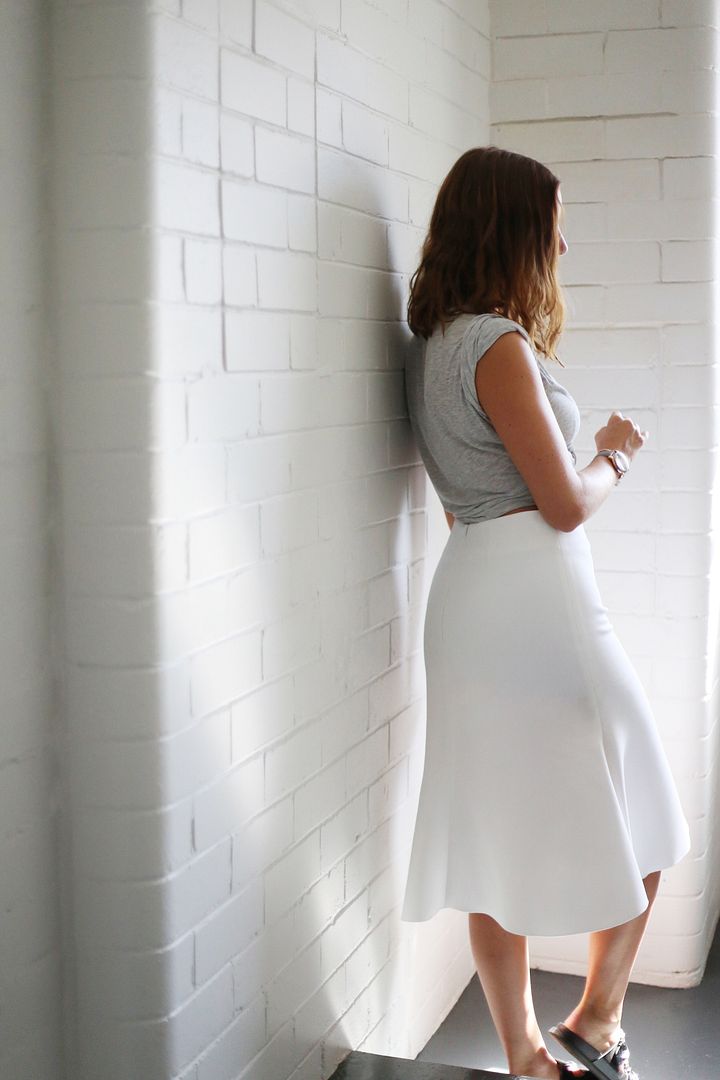 The reason this Ellery skirt was such a good buy: it makes super boring outfits look pulled together.
A knotted tee and birks suddenly turn into the ultimate nonchalant accessories to the skirt.
For me, this is why I love investing in stand out pieces like this, that I can pair easily with
basics.
But to make sure I wasn't bordering in superboringoutfit land, I added a matchy-matchy
grey Pocketwatch – which I've been wearing a lot lately. It's a bit more 'statement' than I
usually go for, but with such a simple outfit I thinkit balances out 'plain boring' to 'laid back
cool'.
The lovely people at Pocketwatch are offering all Lolita Says So readers a 20% discount with
the code LolitaSaysSo20 – and yes, they ship worldwide.