Emma Hoareau
June 10, 2015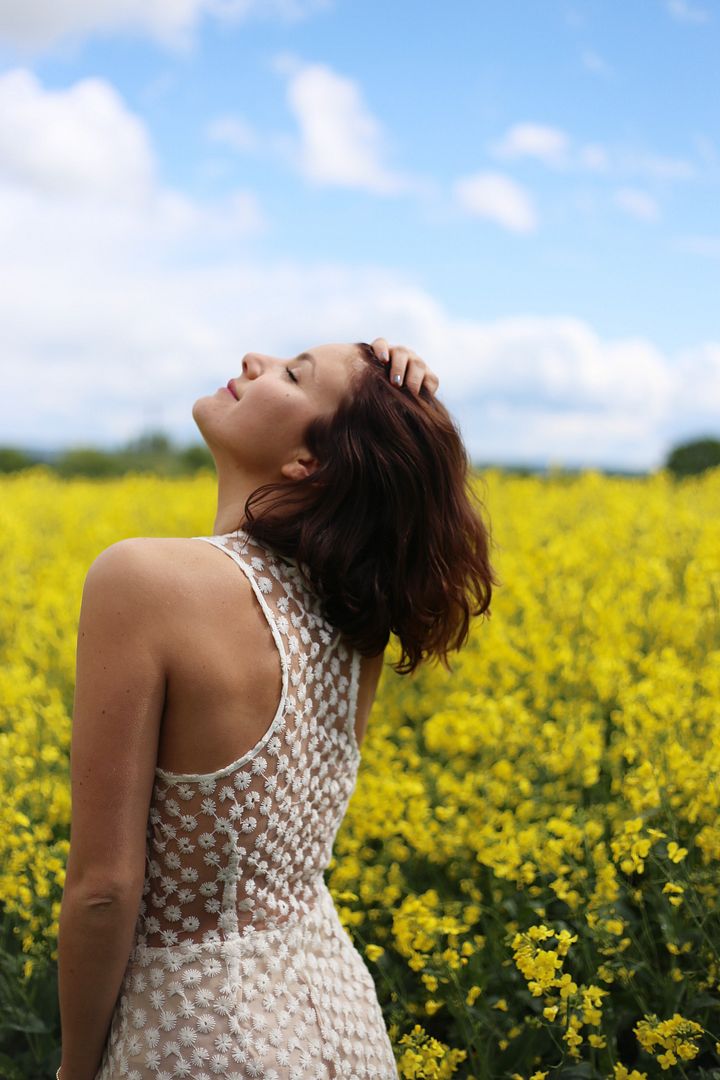 A British summer deserves some lace.
Just as I landed in the UK for a two weeks stint last month, summer – well, British summer –
was setting in. Blue skies, sunny days – and even temperatures over 20 degrees! Although I've
been in the Aussie sun for almost a year now, there was something special about basking in
sunshine in England, reminding me of all the summers I've had there before perhaps.
I had packed with me a strange mix of summer clothes and big jumpers as I didn't know what
to expect from the English Weather (you never do) and how my tropical-adapted body would
react to it. Luckily, I had popped in this new lace playsuit from
Winona
that was perfect for
day to night (with a jacket, I might add) transitioning. And the bright yellow of the rapeseed
fields right by my house, it seemed a shame not to shoot it there, after all it's it call the
'Garden of Lace' playsuit.
I love how the lace on the back is totally see through – perfect for a summer tan.