Emma Hoareau
August 10, 2015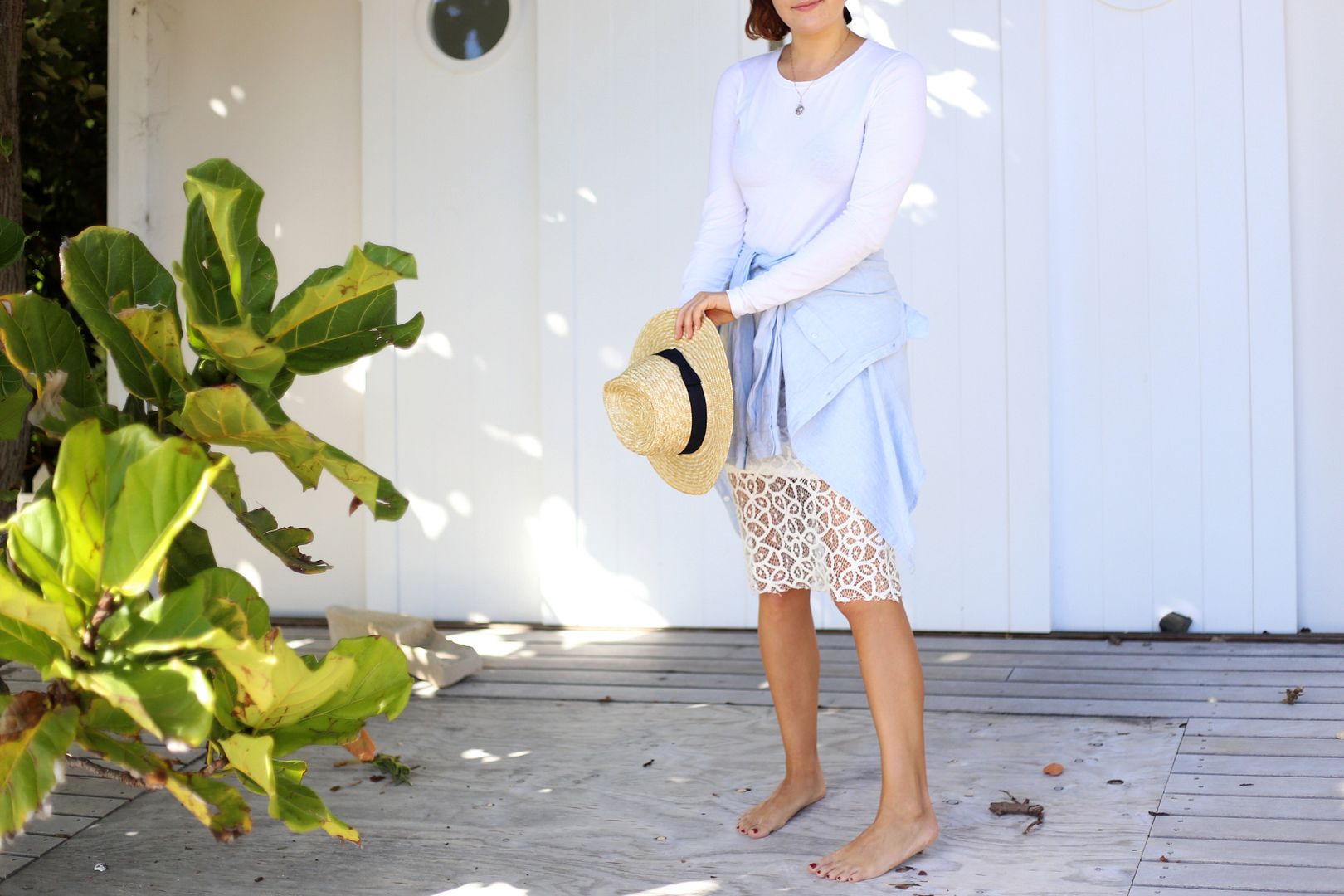 City dressing in summer.
It's a problem we've all encountered: wanting to wear as little clothing as possible during
the summer yet still wanting to look
chic
enough to walk around a city, whether you're
dressing for work or sightseeing. Sadly lying on the beach the
whole
time just isn't viable
for most.
Finding the right balance between appropriate summer attire and inappropriate beach clothes
can be tricky to navigate in the morning (especially after long summer nights on rooftop bars…)
A good idea is to keep it simple. An all white look can be daunting so breaking it up with
textures like the lace panel in this skirt, which also allows you to wear something short
(read: airy) without being too revealing, plus the white will to show off your tan. And if you
want to give it a more relaxed feel: wrap a shirt around your waist and throw a straw hat on
your head. The city is your oyster!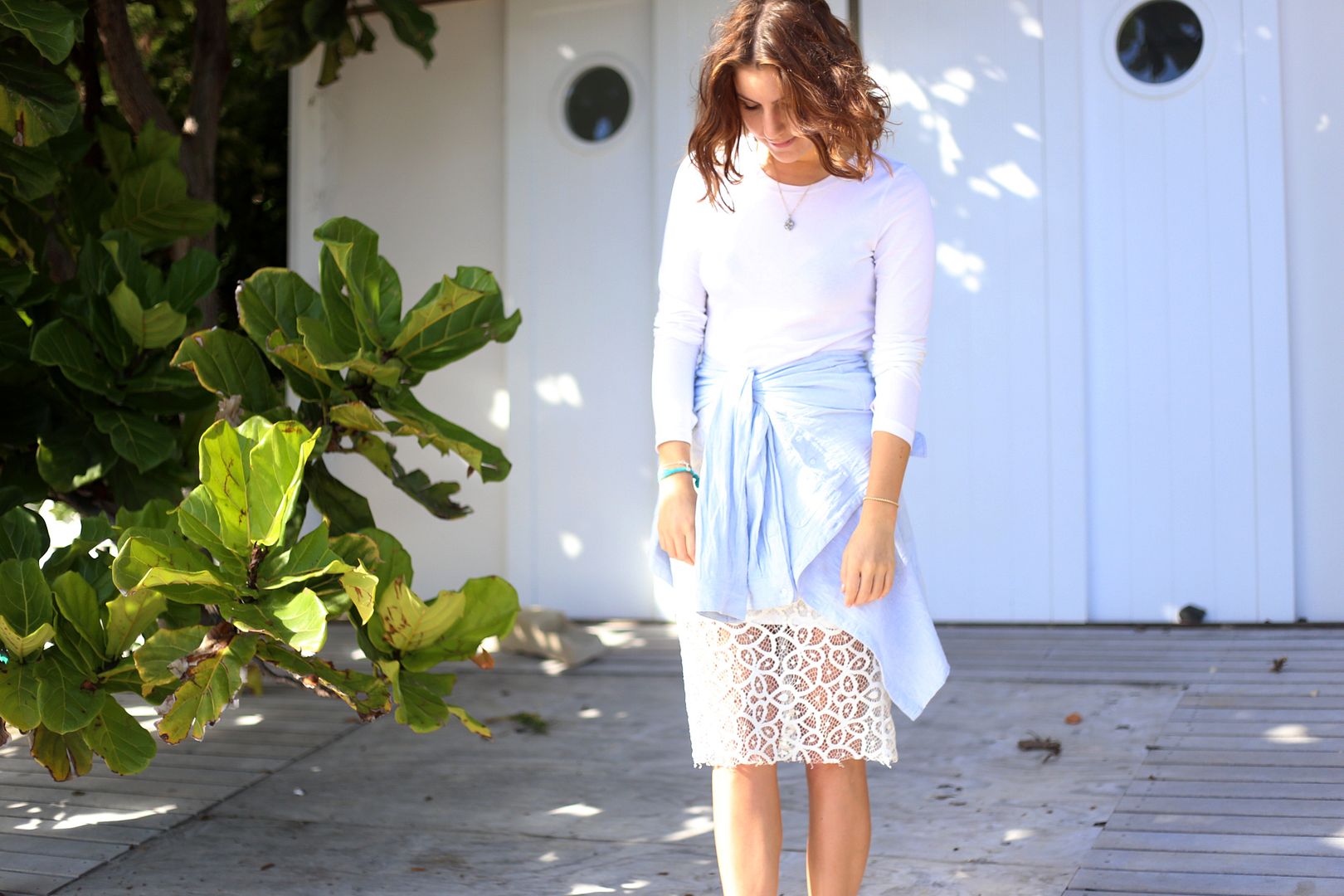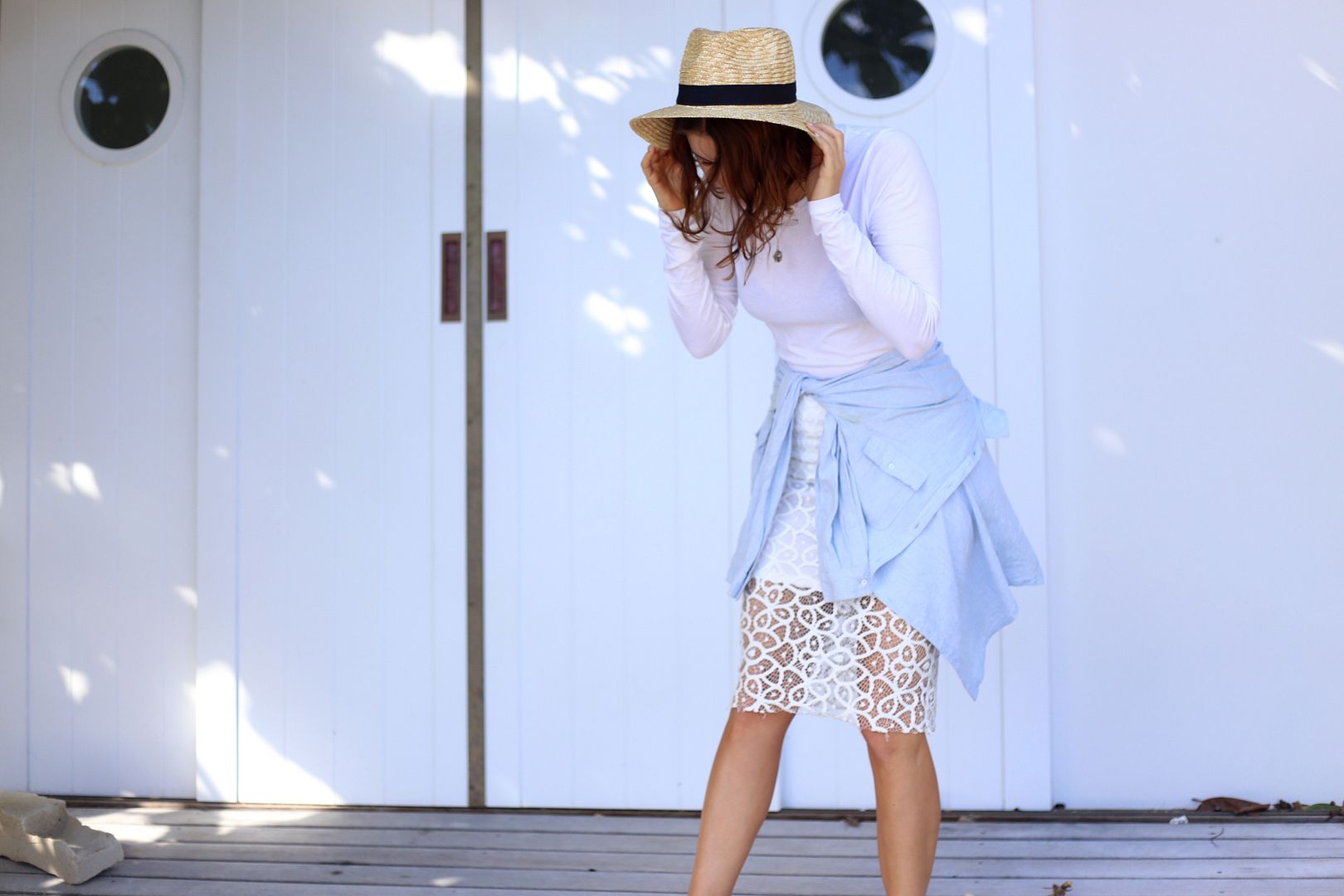 You Might Also Like: