Emma Hoareau
September 17, 2015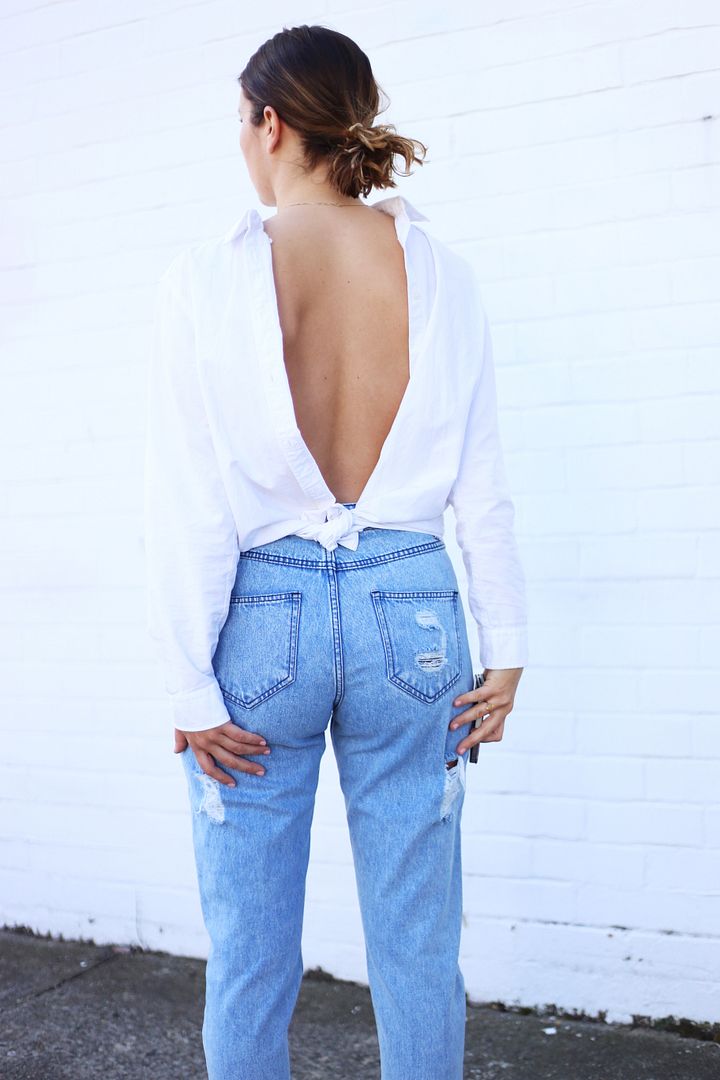 A white shirt is perhaps the most classic item both men and women can own.
READ MORE >

I've been wanting to do more outfit posts this year, to figure out what it is/was about fashion
that got me interested in magazines all those years ago and what lead me to writing and
eventually photography.
I don't think I'm a very
fashion
person.
I stick to the basics
– probably thanks to my
French
and English upbringing I was surrounded by women who each had a certain style, a formula,
that they stuck to because it worked for them. Mine is the simple things that I wear everyday
that verges on
Parisian
(less berets, more black). I touched on this idea a while ago, and
shot a series
of outfits. This time, I'll be shooting more looks and
rambling on
talking
about what, why and how to create a capsule wardrobe.
KEEP IT SIMPLE
I truly think if you have great basics you'll always have something to wear.
I love black, grey, white, denims and blue (mainly navy or light). Classic pieces. I feel like
it makes getting dressed in the morning easier when you know everything will pretty much
work together. Which is how I go about my skincare and make-up routine, too. I have a
formula.
$$$
I like to
spend more on good quality
knits, leather jackets, shoes and bags and the odd
tailored skirt (
looking at you Ellery
). As much as I'd like all my 'basics' to be Acne – my
bank account doesn't agree. Zara and Topman (yep, a lot of my tees are from the mens
section – I find they fit better) are fine for now.
THE CAPSULE
So I guess what I'm talking about is the idea of a capsule wardrobe, where you own less but
wear more. And perhaps the most classic thing you can own is a white shirt. I wear loose
shirts a lot as for me they're so easy to throw over anything, but this time I wanted to prove
(to myself, mainly) that I could wear it in a different way. In the end, I actually loved this
way of styling the shirt, it gives everyday jeans, sandals, shirt combo a new lease of life.
THIS LOOK
All I did was put the shirt on back to front and tie a knot at the bottom, paired it with a great
pair of jeans – the back is the focus – and black Birkenstocks. I wish I had some expensive
jewellery to hang down my back (for some reason it reminded me of the Chanel No.5
advert with Nicole Kidman) but my simple gold chain does the trick for now. For a less
extreme look, button one of two buttons at the back.
It's perfectly imperfect, and feels very sexy to wear.
Would you wear your shirt like this?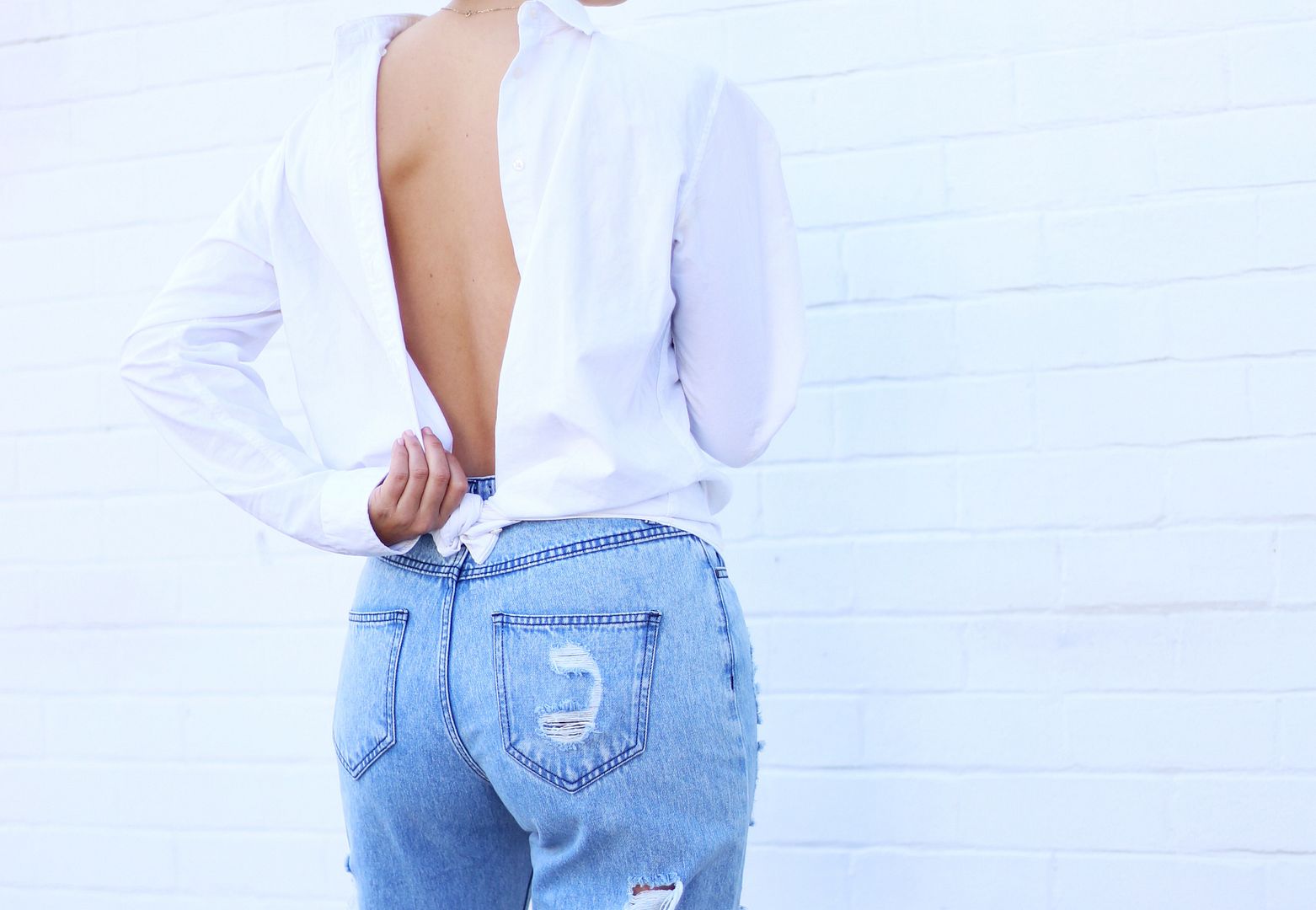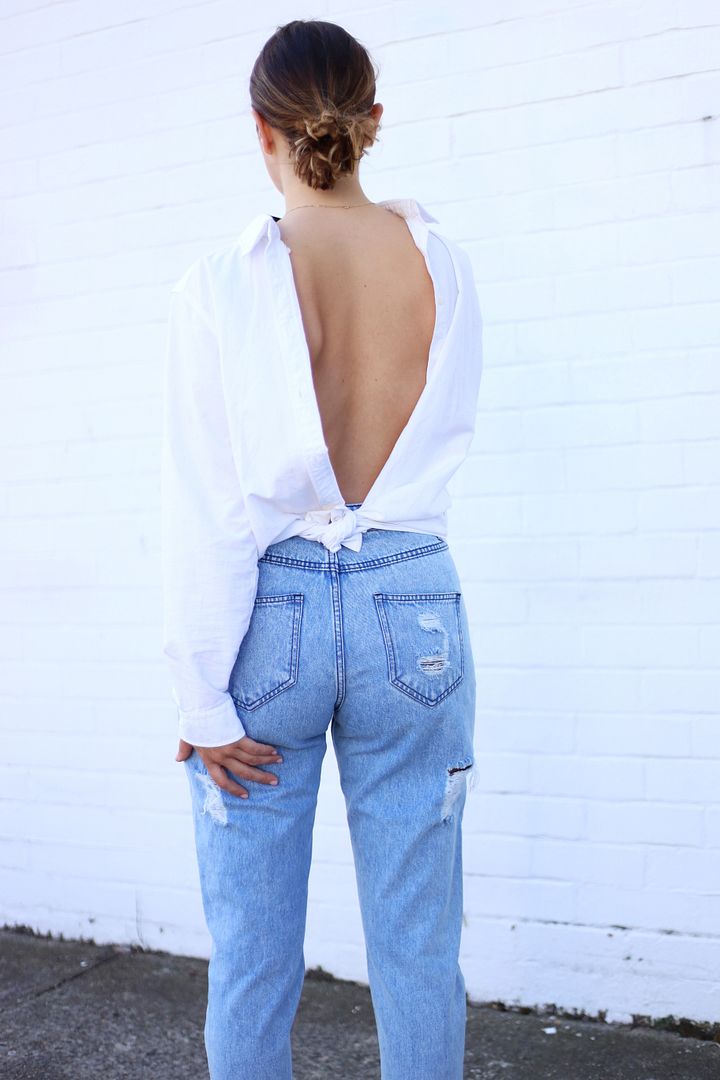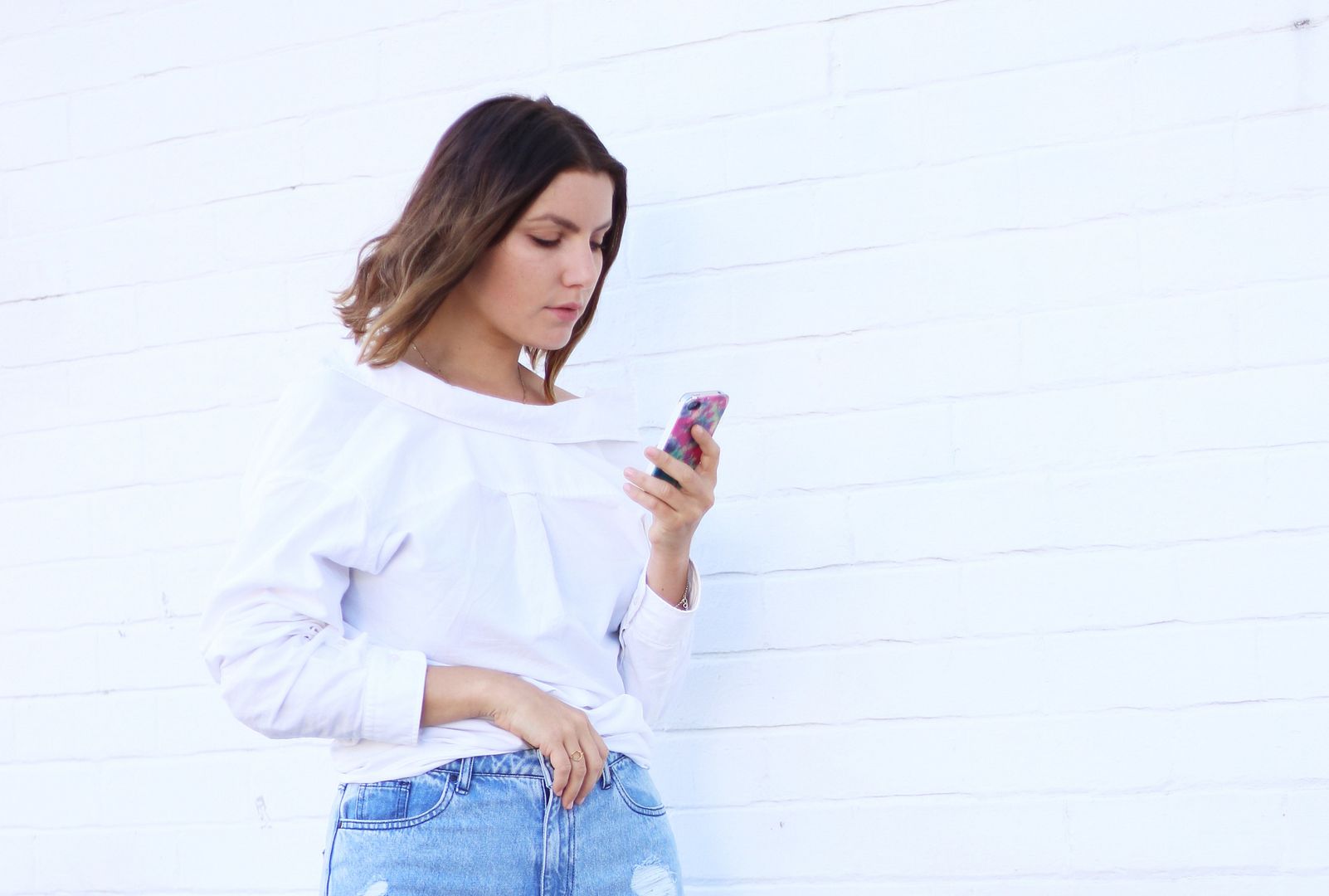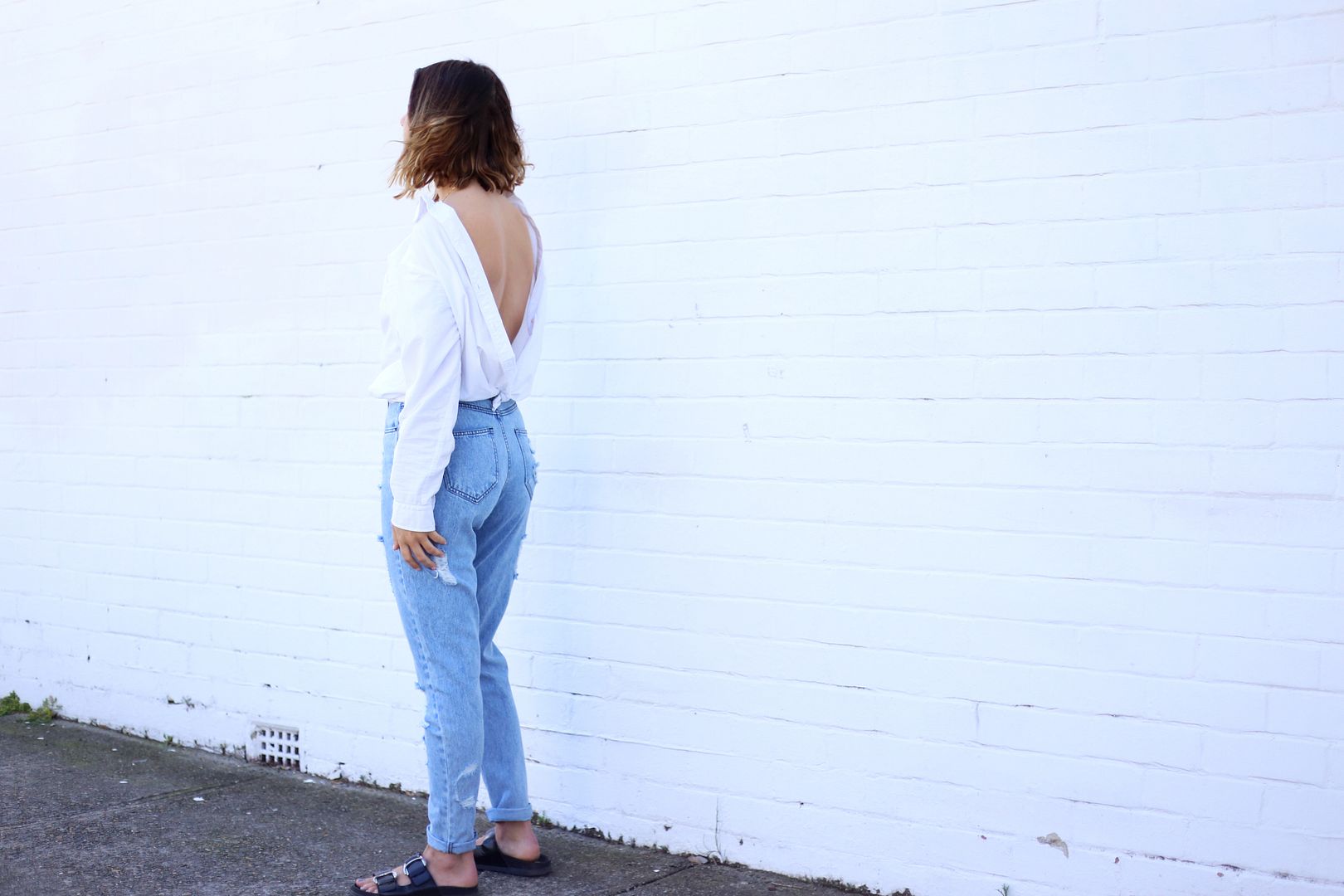 Like these images? Why not Pin them?
SHOP