Emma Hoareau
October 8, 2015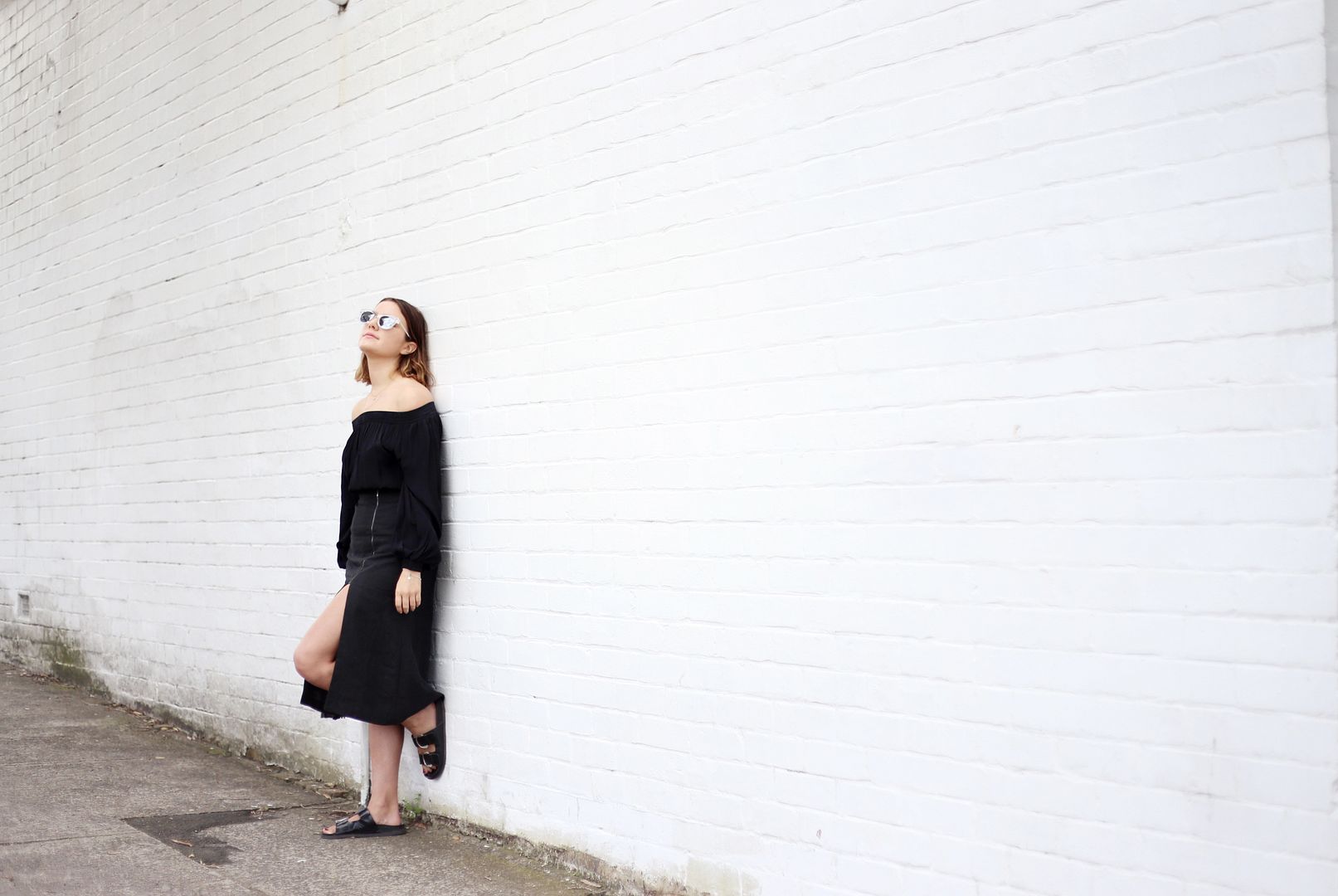 A flash of flesh here and there to freshen up an all-black look.
A daily uniform of all black means Acne jeans and loose tees are my go to. However, I
challenged myself to break out of my (literal) comfort zone and find a cooler (again,
very literal) version of my daily uniform for summer.
really polished the look off and gave structure to the flowing clothes.
I still didn't manage to take off my black Birkenstocks, though. I guess some things just
never change.