Emma Hoareau
November 17, 2015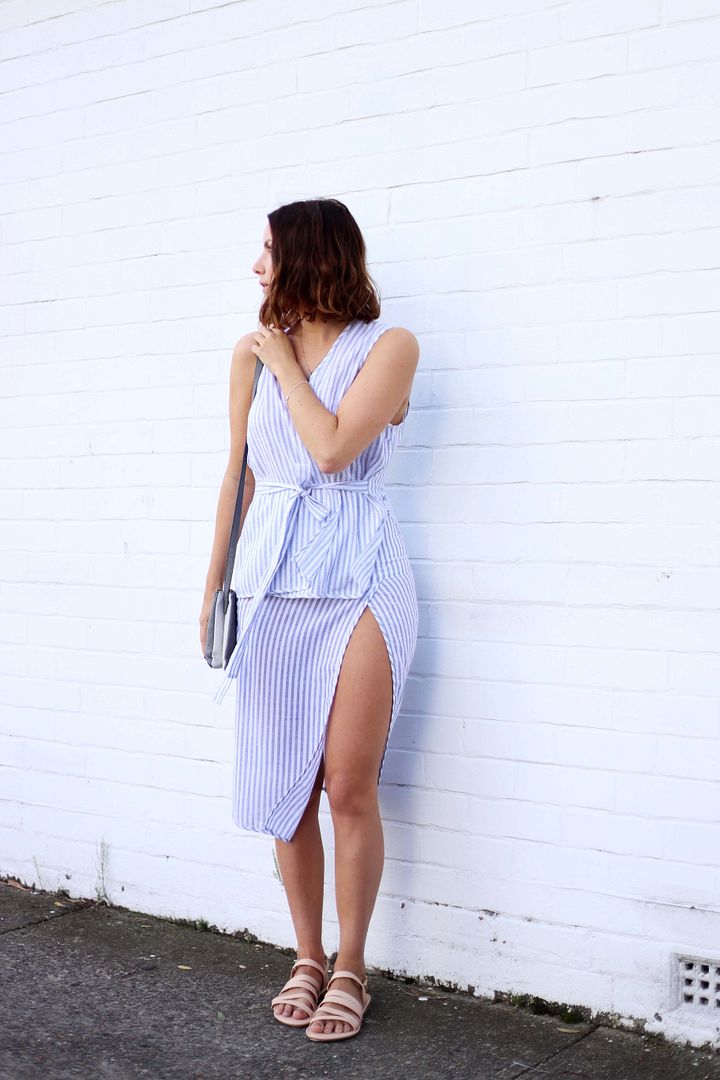 Making a case for stripes.
There's something about these soft grey – almost blue – stripes that reminds me of a perfect
summer's day.
It's a totally imagined, romanticised summer's day where everything is perfect and I'm
surrounded by my family and friends and the temperature is just right, with a soft wind
blowing through the trees.
That's what it felt like when I put on this two piece from Third Form, anyway. Like I had
just stepped off the plane in the south of France and was on my way to the riviera where
loosely fitting (but still trés chic) cotton clothes are de rigueur.
It's also reminded me that I should wear more stripes, even if it does mean I step out of my
black, white and denim comfort zone.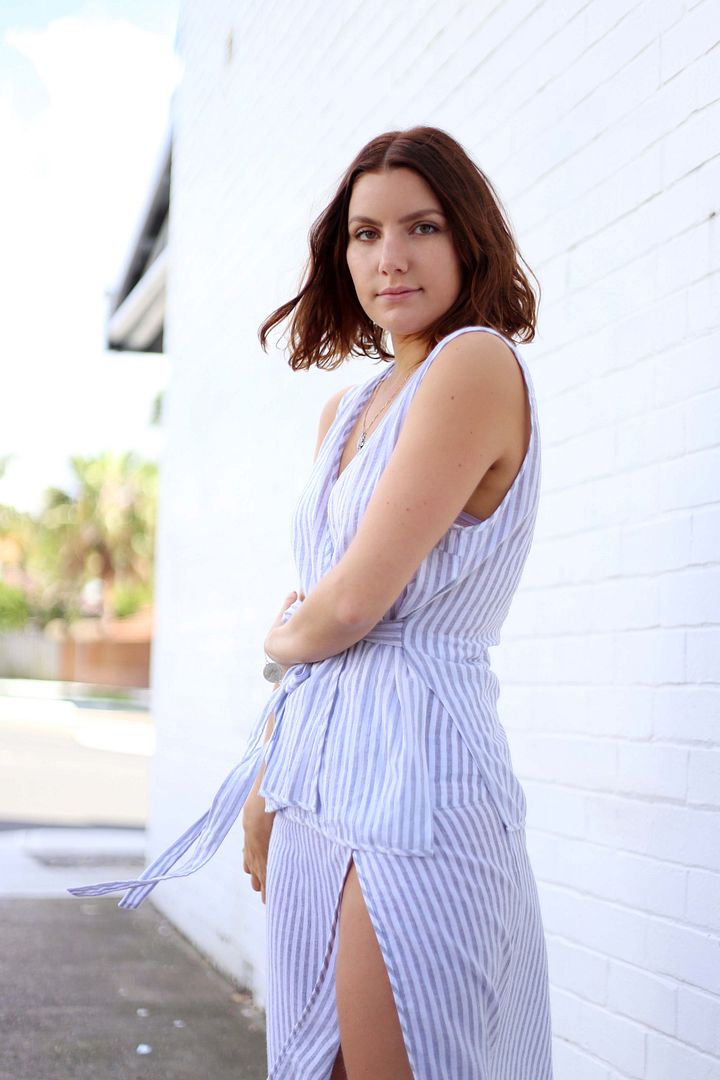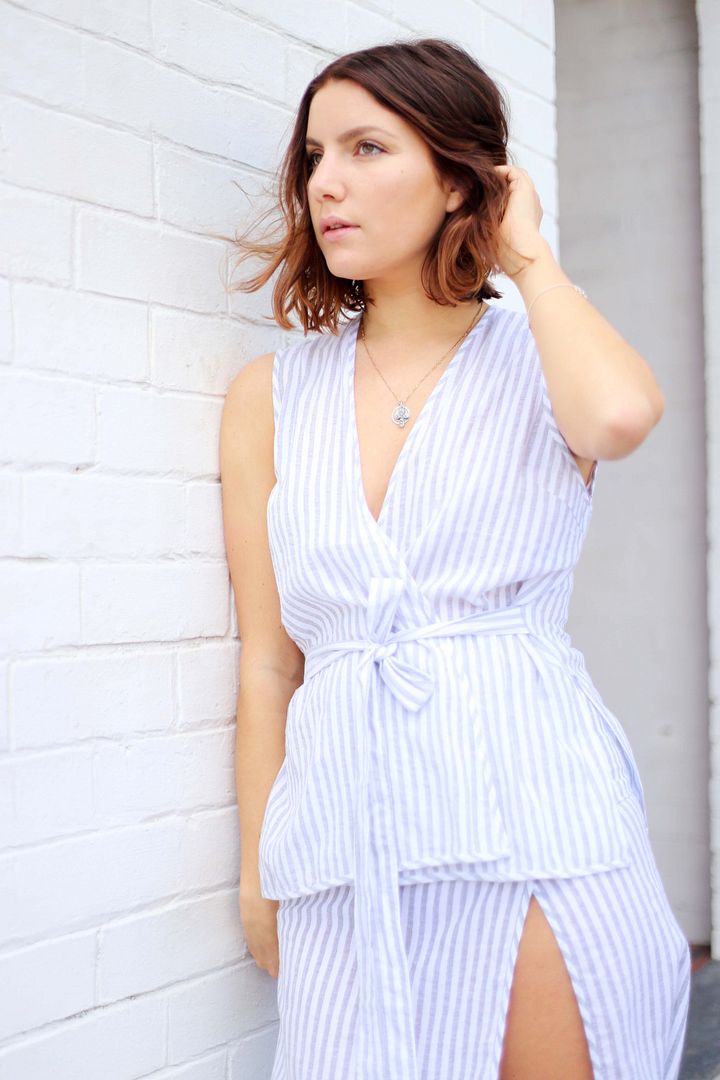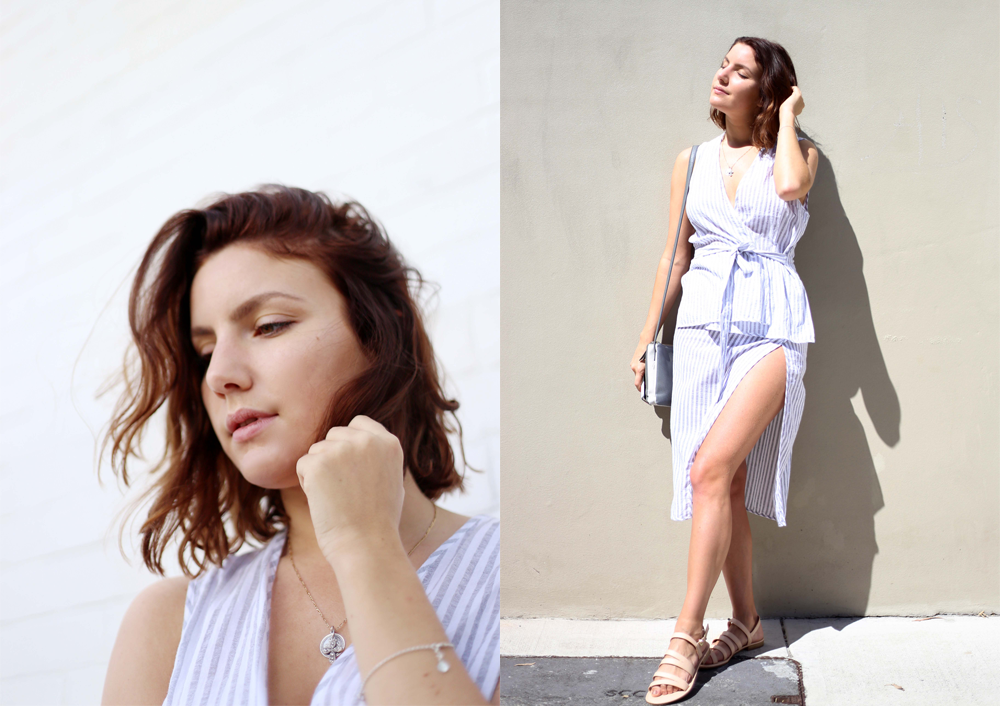 You Might Also Like
SHOP