Emma Hoareau
December 17, 2015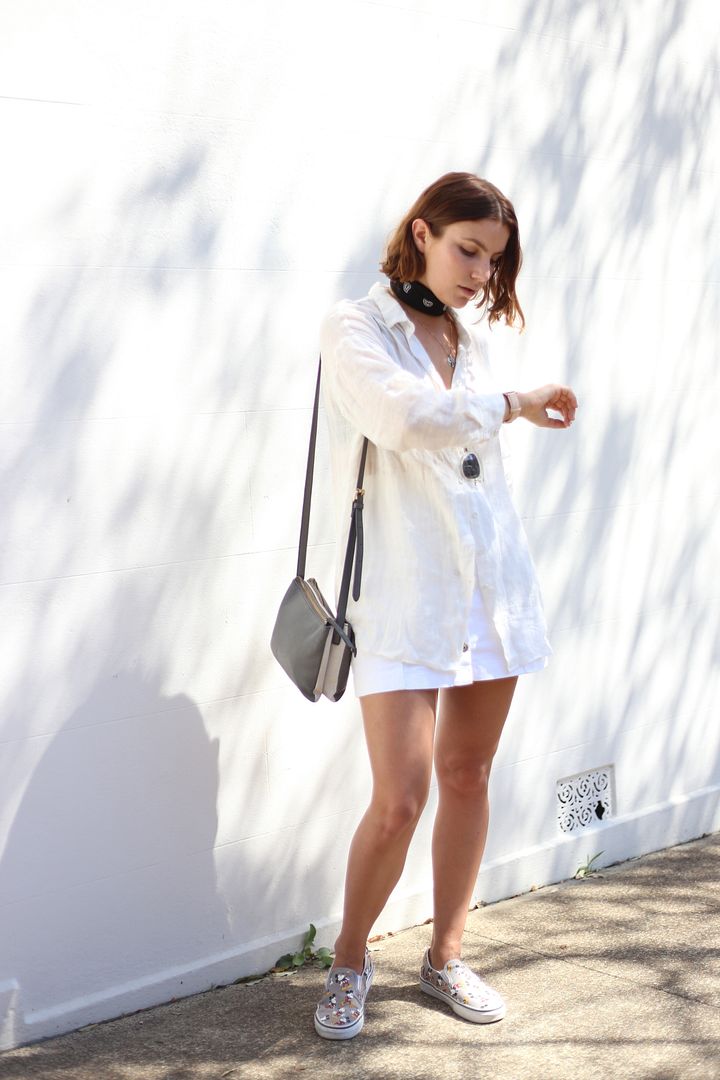 Right on time for… a white Christmas? Here's hoping.
READ MORE >

A head to toe white outfit is as close as I'm going to get anyway. Or perhaps the incredible
white sand beaches I'll be visiting in Mauritius this time next week (humble brag) (actually,
not even humble: TOTAL brag) will fit the bill.
I can't take off this white denim skirt from the new Missguided denim range (full disclosure:
I own the black one too for when I've spilt too much Nutella on this one). And worn with a
white shirt that's airy enough to wear into the city but also perfect to throw over my bikini
for a morning swim.
Rose gold has become my go to for accessories after falling for these, and the Melbourne
Minimal watch matches them both perfectly. I love that I can change the colour of the strap,
too, so I can opt for grey instead of rose whenever I like. (Kind of like buying two watches.)
And yes, that's Mickey Mouse on my Vans. People stop me every time I wear them to tell me.
INSTAGRAM | TWITTER | PINTEREST
wearing The Fifth Watches, Missguided skirt, Morrison shirt, Vans shoes, Tuchuzy bandana
You Might Also Like
SHOP